Posted on
Tue, Mar 12, 2013 : 5:59 a.m.
Sampling Ann Arbor's best breakfast restaurants
By Jessica Webster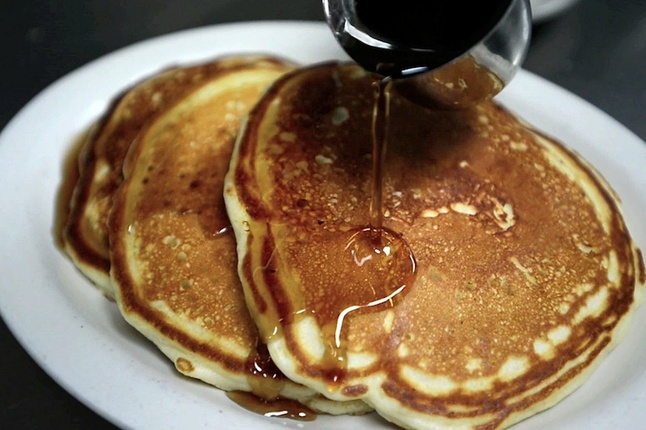 Melanie Maxwell | AnnArbor.com
MLive statewide entertainment reporter John "Gonzo" Gonzalez has ordered a "double" from Washtenaw Dairy, covered his face in BBQ sauce at Red Rock and Satchel's BBQ, and today he'll take on everything from flapjacks to omelets in his search for the best breakfast joint in Michigan.
AnnArbor.com readers nominated dozens of restaurants known for serving up a great hot breakfast, including the likes of Ypsilanti's Beezy's Cafe and Ann Arbor's Fleetwood Diner.
Following a week of voting, the three at the top of the list were:
Follow along in the widget below starting at 6 a.m. as Gonzo visits each of these three restaurants to sample some of their best offerings. Will he leave room for his afternoon visit to Detroit, or will he end up in a bacon-egg-hashbrown induced coma as AnnArbor.com's own Pete Cunningham and Kyle Feldscher did when they attempted to conquer "The Bomber Breakfast"?
Which of the three restaurants Gonzo visited today is your personal favorite? Tell us in the comments below.