Posted on
Thu, Mar 17, 2011 : 12:02 p.m.
Corned beef, cabbage, and beer: Liveblogging St. Patrick's Day in Downtown Ann Arbor
By David Bardallis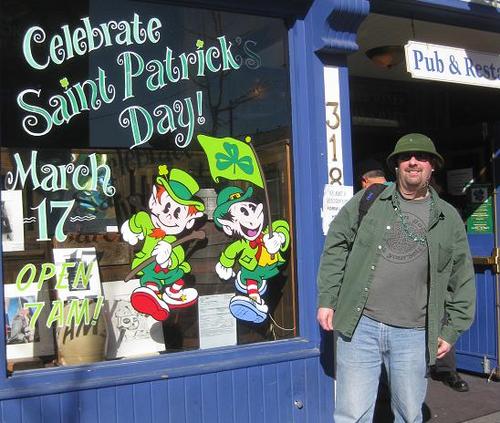 David Bardallis | Contributor
Ann Arbor may have a strong German heritage, but on this day, everyone in town is Irish. Not that it really matters, because we know the Germans and the Irish agree on the most important thing: beer. Maybe potatoes, too. You ever have the potato salad at
German Park
?
Man, that stuff is good.
But I digress. This is the second year my handlers at AnnArbor.com have allowed me to desecrate these hallowed pages with commentary on my dawn-to-dusk (or dawn-to-end-of-happy-hour, anyway) St. Patrick's Day odyssey. I gladly do it for all the working stiffs trapped in their cubicles — though in our fabulous economy I suspect there may be fewer of you this year than last — while we dedicated day drinkers spend our time living the dream.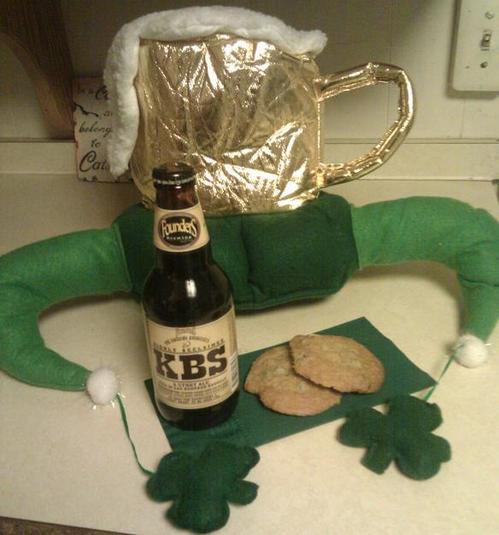 David Bardallis | Contributor
You think I'm joking, but let me assure you my credentials to be your guide to vicarious St. Patrick's living are impeccable.

First, I like beer as much as any Irishman (or -woman) or German, though I prefer it amber, brown, black, or even yellow — green is for amateurs.

Second, last year I drank from 7 a.m. to last call, which should — though I can't promise to do that ever again — count for something.

And finally — well, what else are you gonna do today, work instead of goof off on the Internet? Might as well follow me on the Twitter (@allthebrews) as I document St. Patrick's Day 2011 for posterity. Or at least, you know, spend the day getting drunk while you're stuck in that cubicle.

All right, time to get to it. For others lucky enough to be out and about instead of chained to a desk, give a shout out with the hashtag #stpata2 so peeps can follow you in the Twitter box below. And be sure to look for me. I shouldn't be hard to find — if there's anyone else out there with uglier headgear than me, I'll... eat my hat.
You can also check out Angela J. Cesere's slideshow of images from St. Patrick's Day in downtown Ann Arbor here.
David Bardallis is a freelance writer and editor, blogger, bon vivant, and man about town. Visit "All the Brews Fit to Pint" at AnnArborBeer.com, follow @allthebrews on Twitter, or join the "All the Brews Fit to Pint" Facebook page. Email your beer-related thoughts to annarborbeer@gmail.com.