Posted on
Tue, Nov 20, 2012 : 8:32 a.m.
Holiday fun without the gorging: A guide to Thanksgiving and other holiday events in the area
By Ann Dwyer
Oh Thanksgiving, that wonderful time of year when a holiday that celebrates the all-American values of overeating, over-drinking and regret. We get to gather with the family to watch the Lions lose and drown our sorrows in gravy. It's a truly magical time of year. Keep the magic rolling with this guide of holiday events in the Ann Arbor area.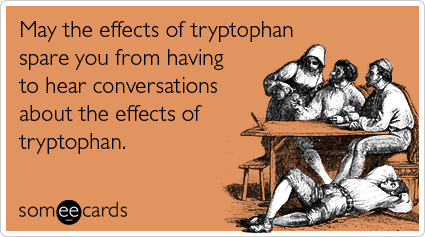 WEDNESDAY
• Here's a guide to what's happening tonight at some of the areas' bars and clubs.
• Gobble! Gobble! Gobble! Thanksgiving 2012 at the Ann Arbor District Library. Make a special Thanksgiving decoration for your holiday.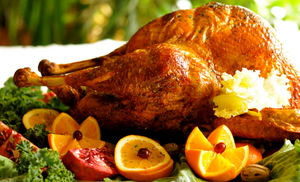 Peggy Lampman | Contributor
THANKSGIVING
• Ann Arbor Thanksgiving Day Turkey Trot
• Need somewhere to get a meal? Here's a roundup. It also includes ways you can help others.
FRIDAY
• Santa's Mailbox will be installed at Schakolad Chocolate Factory until December 17.
• Work off that pumpkin pie during the Thanksgiving hours at the Mack Indoor Pool.
• Watch Warner Bros. Cartoons the day at the Michigan Theater.
• In case your holiday gathering isn't enough of a joke, spend your Thanksgiving Weekend with Heywood Banks at Ann Arbor Comedy Showcase
• Matt Watroba returns to The Ark for his traditional post-Thanksgiving concert
SATURDAY
• Time to start decorating: The Annual Holiday Greens Market in Downtown Chelsea
• Annual Handspinners' Holiday Fair at Matthaei Botanical Gardens
• Depot Town tree-lighting celebration
• Celebrate at the Winter Festival in Dexter
• Test your knowledge with Turkey Trivia and make a holiday decoration at the Ann Arbor Hands-On Museum
• Gingerbread Houses for Teens at the Dexter District Library
• Thanksgiving Feast Storytime Event at Barnes and Noble
SUNDAY
• It's time again for Sing-Along "White Christmas" at the Michigan Theater
• Kerrytown Market & Shops will hold their Annual Tree Lighting Festival
• Gemini's Thanksgiving concerts at The Ark benefit Mott Children's Hospital
THANKSGIVING LINKS
• Here's this collection of recipes that combines the best coping mechanisms of all: Booze and dessert.
• But maybe you're excited about Thanksgiving. Probably not excited as the girl who sings about it.
• Of course, Arlo Guthrie has really cornered the market on Thanksgiving songs.
• You'll definitely need something funny to post on your Facebook page. Maybe this.
• Maybe you should start a new holiday tradition of bringing weird holiday-themed foods to dinner. Here's a review of White Chocolate Peppermint Pringles and other holiday Pringle flavors.