Posted on
Tue, Nov 16, 2010 : 5:54 a.m.
Singer-songwriter Jetty Rae, playing Friday at Crazy Wisdom, finds inspiration in independent artists
By Roger LeLievre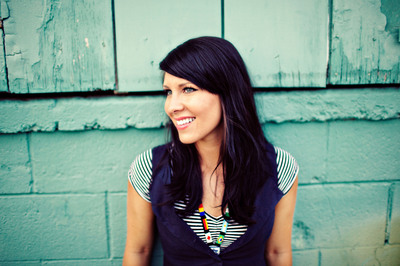 Like many singer-songwriters, Ann Arbor's Jetty Rae has a tough time explaining her sound.
"Sometimes I get asked by people who don't really listen to music, and so I can't say 'kind of like Ingrid Michaelson' because not everyone knows who that is," said Rae. "So I usually just say I'm kind of Norah Jones-ish and that puts them in the right ballpark. (I'm a) mellow kind of singer songwriter, that's what I tell most people."
Rae, inspired by a range of independent artists including Lauryn Hill and Brandi Carlile, will offer a solo show at Crazy Wisdom Book Store & Tea Room on Friday.
She released her first full-length album, "Blackberries," in 2007, and in November 2009 followed that up with the EP "Nobody." Rae, who works by day at Ann Arbor recording studio Solid Sound, is currently preparing a children's CD as well as another full-length album.
A native of Charlevoix, Rae's first album opened the door for her to tour Northern Michigan at numerous festivals and venues, among them the Traverse City Film Festival and Blissfest.
She caught the attention of music Web site OurStage.com, which flew her to New York to perform during the opening of a new JetBlue terminal at JFK airport. MTV.com has interviewed Rae for its "Needle In The Haystack" series, and she shared the stage recently with Sarah McLachlan as the local opening act at Lilith Fair's stop in suburban Detroit.
PREVIEW
Who: Ann Arbor-based indie singer-songwriter in the Ingrid Michaelson-Norah Jones vein.
What: Songs from her debut CD "Blueberries," as well as from a more recent EP and works in progress.
Where: Crazy Wisdom Book Store & Tea Room, 114 South Main Street.
When: 8:30-10:30 p.m. Friday, November 19.
How much: No cover. Info: Crazy Wisdom website or 734-665-2757.
"I think it opened doors; it will hopefully open more doors in the future," Rae said of the Lilith gig. "It was a cool thing getting to meet Sarah and the artists on tour. It was real encouraging to me. … I haven't seen anything big in relationship to that open up but I keep thinking it will be good leverage (and) maybe," she laughed, "it will get me a better greenroom."
When it comes to influences, Rae said singer-songwriter Brandi Carlile, who has performed often in Ann Arbor, is near the top of the list.
"I love, love, love, love, love her," Rae exclaimed. "She's a really good songwriter and that's really important to me, to be able to connect with somebody in songwriting. I love Lauren Hill, I was really inspired by her from a young age. I love Eva Cassidy — she had a beautiful voice. Growing up I listened to a lot of Jennifer Knapp; she was a Christian artist then and she played the guitar and was a really cool rocker chick. I try not to listen to too much music but most of the music I listen to is singer-songwriter. I love finding new female vocalists."
Rae recalled an early enjoyment of music.
"I've always loved singing. I'd dress up and carry my little recorder around. I started in theater and choir in middle school, I took vocal lessons in high school. My mom bought me a guitar (but) I didn't like playing it because my fingers hurt too much. Later on, after I graduated from high school, I was in Hawaii for a while, I brought my guitar and that's when I first really started songwriting, when I was 18."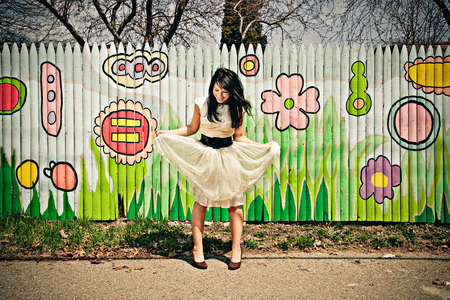 While in Hawaii, she also joined the rap and hip-hop group Soul Chronicle, and toured the Hawaiian Islands, as well as mainland China with them. Her stint with Soul Chronicle opened up other doors for her to record with other hip-hop groups such as The S.O.G. crew.
"My first album had rap on (it)," she said. "One of my really good friends, he came out and rapped on it. I kind of like mixing genres. Just the art of the spoken word and rap and putting it together with acoustic music I think is really powerful. Lauryn Hill really inspired me and her first stuff was very hip-hop."
With her first experiences in the studio under her belt, Rae left the indie hip-hop world for a more organic, folk sound, although its influence still shows up in her music.
"One thing I like to do is try out different styles. Maybe I'll make a different beat with my guitar on one song — that's one way hip-hop has inspired me," she said.
She acknowledges she's drawn to independent musicians and said her ultimate goal someday is to have her own recording label.
"I think there's a lot to admire in (Grammy winning multi-instrumentalist) Imogen Heap, for example. She's a great example of do-it-yourself. I'm just trying to figure everything out. I'm trying to record my own stuff, and produce and just test myself and see how far my capabilities can take me. I definitely admire that do-it-yourself-ness in a lot of those artists who have taken their music into their own hands."
Roger LeLievre is a free-lance writer who covers music for AnnArbor.com.
Jetty Rae performing at Lilith Fair in Detroit this summer: