Posted on
Wed, Feb 6, 2013 : 10:38 a.m.
Lots of U-M grads showing up on prime time TV this season
By Jenn McKee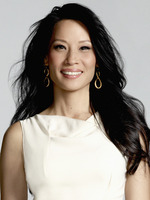 CBS
Those who dabble in Wolverine-spotting—that is, taking note of University of Michigan grads who appear in recurring roles on prime time television shows—have had lots to chew on lately.
Looking beyond the obvious, marquee stars - "Elementary"'s Lucy Liu and "Glee"'s Darren Criss—here's a current snapshot of U-M grads now appearing on television dramas and comedies. (And if we've missed one, please add your contribution in the comments.)
Jon Glaser, "Parks and Recreation": Slimy Pawnee dentist and Councilman Jeremy Jamm, Amy Poehler's new arch nemesis, makes deals behind the scenes, then doesn't see them through and uses the tagline, "You just got Jammed!" Glaser also appeared regularly in sketches on "Late Night with Conan O'Brien."
Hunter Foster, "Bunheads": This Tony Award nominated star of "Little Shop of Horrors" as well as "Urinetown" on Broadway plays brother to, you guessed it, his real-life sister, two-time Tony Award winning star of "Thoroughly Modern Millie" and "Anything Goes," Sutton Foster, on this show about a Vegas showgirl who ends up teaching dance classes in a small town.
Matt Letscher, "The Carrie Diaries": Letscher, who got his start at Chelsea's Purple Rose Theatre, plays Tom Bradshaw, who's trying to raise young Carrie and her sister on his own, after the death of their mother.
Brian Letscher, "Scandal": Matt's brother, who got an economics degree from, and played football for, the University of Michigan, plays Tom, a secret service agent.
Christine Lahti, "Hawaii Five-O": Lahti plays Doris McGarrett, who abandoned her family years ago in order to protect them, and then showed up on her son's doorstep at the end of last season.
Miriam Shor, "The Good Wife": This past fall, Shor appeared in a multiple-episode arc playing a Chicago-based journalist with info about Alicia's affair.
Bernardo de Paula, "Shameless": De Paula plays Beto, a druglord's henchman.
Barrett Foa, "NCIS: Los Angeles": Foa plays Eric Beale, a geeky NCIS technical operator and intelligence analyst who likes surfing and social networks.
Yuri Sardarov, "Chicago Fire": Sardarov plays a firefighter named Otis, who's often the comic relief.
Andy Mientus, "Smash": Mientus plays Kyle, "a poor kid from Brooklyn with dreams of writing for Broadway." He's best friends with Jimmy, another new character, played by 2012 Tony Award nominee Jeremy Jordan ("Newsies"). A sneak peek at Mientus' first appearance on the show is online. (Of course, as AnnArbor.com recently noted, "Smash" will also be using some songs written by U-M grads Benj Pasek and Justin Paul this season.)
Jenn McKee is the entertainment digital journalist for AnnArbor.com. Reach her at jennmckee@annarbor.com or 734-623-2546, and follow her on Twitter @jennmckee.