Quick tips to keep you safe online with Kristin Judge, Center for Internet Security
Column:

Internet scams of 2011, Part 3: Romance scams

Posted on Thu, Jun 21, 2012 : 11 a.m.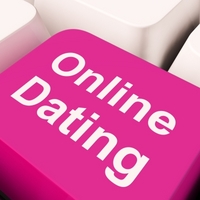 Photo courtesy of www.freedigitalphotos.com
This is the third in a series of posts on internet scams. The first was on FBI impersonation scams, and the second was about work-from-home scams.
Certainly some people have met online and actually fallen in love. I personally know two couples that are happily married with children who found each other on a dating site. With the Internet being an integral part of our lives, people finding companionship using technology isn't surprising.
Unfortunately, criminals have found a way to exploit the millions of people searching for love on the web.
More than 5,500 romance scams were reported to the Internet Crime Complaint Center (IC3) in 2011, costing victims more than $50 million. On average, that was 15 complaints a day, with reported losses of $138,000 per day. One startling statistic in these crimes is the financial loss per scam, and the number of female victims, was more than twice that of the men.
Ladies, be cautious. The loss that cannot be calculated for a chart is the emotional toll these scams take on people looking for companionship.
IC3 is a partnership between the FBI and National White Collar Crime Center that started in 2000, "To serve as a vehicle to receive, develop and refer criminal complaints regarding the rapidly expanding arena of cyber crime." The information they gather also gives them the ability to understand the most common scams and create public service campaigns designed to educate the public.
Many of the romance scams reported to IC3 have similar patterns. The scammers troll dating sites, social networking sites, and chat rooms many times using the same proven scripts to find unsuspecting, lonely people to prey on.
According to the IC3 data, victims of romance scams tend to be older than 40, divorced, widowed or disabled, although anyone can be at risk. In the beginning of an online relationship, the scammer can shower their newfound love with gifts in order to appear legitimate. The terms "boyfriend" or "fiancé" may be used quickly to cement the bond with promises of impending marriage. Once the true love has been established, the scammer falls on hard times. This person can seem to be the unluckiest individual you ever met who just needs money to help get out of a mess before the two of you can unite in person.
Victims can be asked to wire money for plane tickets, hotel rooms, hospital bills or fees to get a travel visa issue resolved. A scammer will often pose as an American citizen visiting a foreign country who is unable to return until funds are received. The person who is already emotionally tied to the scammer feels an obligation to "save" their new love in order to continue the relationship.
Opening up our hearts to a new romance can be exhilarating and scary at the same time. Finding that new romance online brings with it challenges that can be addressed with a little awareness and education. If you think someone in your life may be affected by a romance scam, help him or her understand what signs to look out for.
To report a romance scam, visit the Internet Crime Complaint Center (IC3) at www.ic3.gov.
Today's Quick Tips:
Be cautious of online relationships. It is ok to check someone's personal information online. Researching a potential date can pay off.

Many scammers claim to be an American citizen traveling in a foreign country when they get into trouble and need your financial assistance.

Never send money to a love interest you have not met in person.
If you do plan to meet an online date in person, do not travel alone, and read all travel advisories associated with the countries you visit at http://travel.state.gov. Search this site for "Romance Scams" to read more.

To get more great information about staying safe online, including access to free monthly newsletters, webcasts and more, visit the Center for Internet Security at
www.cisecurity.org
. Stay tuned for our next chat!
Kristin Judge is the executive director of the Trusted Purchasing Alliance, a division of the Center for Internet Security. She can be reached at kristin.judge@cisecurity.org.