2 incumbents must face off for chance to stay on Washtenaw County Board of Commissioners
Posted on Tue, May 15, 2012 : 5:24 p.m.
This story has been updated with comments from Larry Kestenbaum and Alicia Ping
Wes Prater and Alicia Ping will face off this November for a chance to stay on the Washtenaw County Board of Commissioners another two years.
Prater, D-York Township, filed in the final hour before Tuesday's deadline to run against Ping, R-Saline, in a newly drawn 3rd District.
Ping had previously filed, but it was unclear whether Prater was going to run.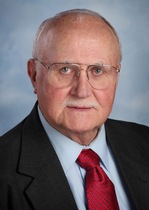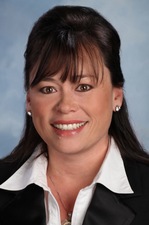 Last year's county redistricting process, which
shrinks the board from 11 to 9 members
starting in January 2013, left the two incumbents in a Republican-leaning district on the southwest side of the county. That gives Ping a natural advantage over Prater.
"It's the most Republican drawn of all the districts, so I think based on past voting percentages, I stand a pretty good chance," Ping said.
Despite the way the lines are drawn, Prater said he's taking his chances and he believes he can still win in November.
"I really do, otherwise I wouldn't have filed," he said. "Obama did quite well in that area in 2008."
The newly drawn district includes York, Saline, Bridgewater, Manchester, Sharon, Freedom and Lodi townships, as well the city of Saline and a portion of the city of Milan.
"They took everything away from me except York Township and city of Milan," Prater said of the redistricting, pointing out he used to have Augusta and a good portion of Ypsilanti Township.
"I think it will be a good race," Ping said. "I mean, I personally really like Wes we often have breakfast together. We'll meet at one of the local coney islands and talk about things going on. The only reason we're running against each other is because of the redistricting."
That said, Ping said there are differences between the two.
"I think Wes would like to see one police department in the county and I know that the citizens of Saline happen to appreciate and value their own police department, so that's probably the biggest thing," she said. "And then I'm in favor of Right to Work and he's not."
Prater served 25 years in the Ann Arbor Fire Department and is now retired. In 1974, he was elected as a trustee in Ypsilanti Township, serving 14 years and winning four re-elections. He was then elected Ypsilanti Township supervisor, serving two terms from 1988 to 1996.
A self-described "country boy" who grew up on a 300-acre farm in Kentucky, Prater has lived in Michigan for most of his life and has been active with the Huron Valley Central Labor Council.
He was first elected to the county board in 2000 and served until he was ousted in 2006. After a brief stint as a road commissioner, he was re-elected to the county board in 2008.
Ping was first elected to the county board in 2010, filling a seat previously held by her sister, Jessica Ping.
Alicia Ping is a lifelong resident of Washtenaw County and was a longtime member of the Saline City Council before getting involved in county politics.
She previously was a personal financial representative with the Northwestern Mutual Financial Network and now works in sales for Ann Arbor-based ForSee. She also has been a board member of the Foundation for Saline Area Schools, Saline Area Senior Center and Saline Environmental Commission as well as other organizations.
Prater said he prides himself on being a voice of the people and is known in his district for being accessible and responsive.
"I spend a lot of time working with residents," he said. "I've always had a public phone that could be called 24 hours a day if necessary. You'd be surprised how many people really have difficulty finding access to what they're looking for and I believe I've made a name for myself."
Prater said he hasn't seen many differences between him and his opponent. In his opinion, the Democrats and Republicans on the county board work well together.
He said he wants to stay on the board to continue work on addressing the county's budget challenges and unfunded liabilities.
County Clerk Larry Kestenbaum offered his thoughts on the race. He acknowledged it's predominantly a Republican district favoring Ping, but he's not counting Prater out.
"Wes is a veteran campaigner and is well thought-of and depending on the flow of things by November he may have a shot at it," he said.
At one time, Kestenbaum said, people used to talk about "the Prater machine" that controlled Ypsilanti Township, but Prater and his colleagues were ousted back in the 1990s by a group led by now-Supervisor Brenda Stumbo, and they've been in charge ever since.
Prater, although his base is really Ypsilanti Township, now lives in York Township, which was basically incorporated into Ping's district, Kestenbaum said.
"So most of the territory is new to him and would not be new to her," he said. "And I don't believe there's really even a precinct in the district that could be described as Democratic."