Posted on
Thu, Jan 10, 2013 : 12:10 p.m.
Ann Arbor joins continental U.S. in posting hottest year on record in 2012
By Cindy Heflin
It was already clear that 2012 was a hot one, both in Ann Arbor and across the country, but the official confirmation that it was the hottest year on record adds to the growing body of data indicating that we are in the midst of a warming climate, University of Michigan experts said Wednesday.
The average temperature of 55.3 degrees in the contiguous 48 states last year was what Weather Underground's Jeff Masters called an "astonishing" 1 degree warmer than the previous record, set in 1998. It was also 3.3 degrees above the 20th century average, the National Oceanic and Atmospheric Administration said. The records go back to 1895.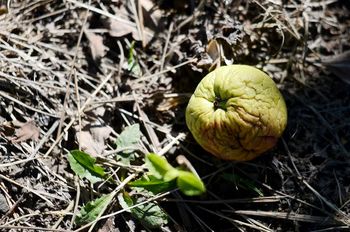 Melanie Maxwell | AnnArbor.com
"It's a dual record. It's not only the warmest year, ... it's the biggest increase ever," said
Henry Pollack
, professor emeritus of earth and environmental sciences at the University of Michigan. "This is the first time that it is a whole degree above the previous record."
Across the country, 19 states had record warm years.
Ann Arbor had one too, but the record was more modest than the national one. The average temperature for 2012 in Ann Arbor was 53.5 degrees, .2 degree above the previous record set in 1998, said Dennis Kahlbaum, University of Michigan weather observer. The average temperature was 3.7 degrees above the normal average of 49.8 Kahlbaum said.
The Ann Arbor area also posted record warm average temperatures in March and July and set 15 daily extreme high records. Ann Arbor's records go back to 1880.
While the 2012 data for the rest of the globe is not in yet and a single year is not by itself evidence of a warming climate, Pollack said it's clear that the earth is experiencing a warming trend. The last 20 years have included 17 or 18 of the warmest years on record, he said.
Pollack, who serves as a scientific adviser to former Vice President Al Gore's Climate Reality Project and contributed to the climate reports issued by the United Nations-sponsored panel that shared the 2007 Nobel Peace Prize with Gore, said even deniers of climate change are backing away from the assertion that the earth is not warming, although there's still debate about whether man's activities are to blame.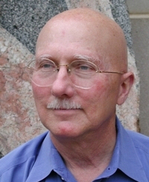 But he said while natural phenomena are always affecting the climate, scientific data has shown such factors do not account for the warming we're experiencing. On the other hand, scientific measures have shown humans are pumping ever-more greenhouse gasses into the atmosphere.
"The reality of it is that the climate is changing and humans have a lot to do with it," he said.
Andrew Hoffman, director of the University of Michigan's Erb Institute for Global Sustainable Enterprise, said a year such as 2012, which included a devastating hurricane on the East Coast and weather-related destruction of crops in Michigan and elsewhere, tends to make believers out of those who doubt the climate is changing.
"People respond to what is salient and vivid," he said.
Many people doubt evidence of climate change because it comes from people they don't trust, people like Gore and other politicians and institutions they see as liberal, Hoffman said.
But he said New York Mayor Michael Bloomberg gave credibility to the issue of climate change when he expressed his concerns about it following Hurricane Sandy. He also noted that Bloomberg Businessweek published an issue after the storm with the cover headline, "It's global warming, stupid."
It's worth pointing out, however, that some experts dismissed the notion that climate change added to the force of Hurricane Sandy. As the storm was taking aim at the East Coast, the New York Times
quoted Martin Hoerling
, a meteorologist with the National Oceanic and Atmospheric Administration, saying that it likely was natural forces that made Sandy so monstrous.
"In this case, the immediate cause is most likely little more than the coincidental alignment of a tropical storm with an extratropical storm," he said.
He went on to say that climate change is not expected to have an impact on the frequency of such storms.
Fox News included Hoerling's quotes in a post-Sandy article headlined "Scientists dispute politicians' claims that global warming grew Sandy."
But Pollack said a warming climate will have big consequences for the earth.
"It will lead to destabilization of the world's ice and rising sea level. It makes an ordinary storm a catastrophic storm."
The good news, he said, is that if man caused this problem, he can do something about it. He said this is an opportunity for the world to remake its industrial infrastructure to rely on a fuel that's not carbon-based.
"The countries that seize on that will be the really successful economic powerhouses of the 21st century."