5th Ward race for Ann Arbor City Council is a matchup of political opposites
Posted on Wed, Jul 11, 2012 : 12:51 p.m.
Two new faces are running in the 5th Ward to replace an outgoing member of the Ann Arbor City Council, and while they're both Democrats, they're somewhat opposites.
Chuck Warpehoski is running with the support of Mayor John Hieftje and his political allies, including outgoing 5th Ward incumbent Carsten Hohnke.
Vivienne Armentrout, a former Washtenaw County commissioner and one-time opponent of Hohnke, is running on an outsider platform at odds with the ruling party's agenda.
They'll face off in the Aug. 7 primary. The winner goes on to compete against Republican Stuart Berry in the November general election.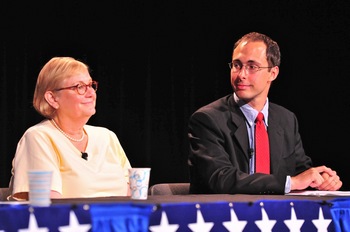 Ryan J. Stanton | AnnArbor.com
"I'm running on my experience, but I'm looking to the future. The future direction of our city is still very much up for discussion," Armentrout said at a Tuesday night debate hosted by the League of Women Voters in Ann Arbor.
Armentrout acknowledged she has been opposed to a number of the policy directions of what she called "the ruling political coalition" led by Hieftje.
"For example, I opposed the decision to build the city hall, the construction of the underground parking garage, and the placement of a conference center on the Library Lot," she said. "My reasoning on each of those was partly economic. I believe that the first priority for city government is to serve the residents and local businesses of the city."
While the mayor and council majority approved the nearly $50 million addition to city hall and a $50 million underground parking garage, they voted down the hotel and conference center. Armentrout maintains she and other activists helped ensure the conference center's defeat.
Warpehoski and Armentrout differ on the Ann Arbor Transportation Authority's plans to expand public transit services in Washtenaw County, a major decision facing the city.
"As a Democrat, as a progressive, I'm a strong supporter of transit," Warpehoski said. "I support it because of the environmental values and benefits it brings, but mostly because of what it brings in terms of accessibility in transportation to people who can't drive."
Armentrout is skeptical of AATA's plans, which she has written about extensively on her local issues blog, Local in Ann Arbor.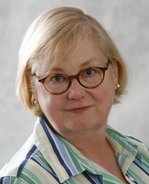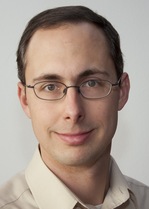 The Washtenaw County Board of Commissioners plans to hold a public hearing Aug. 1 on the adoption of a four-party agreement authorizing the county to file articles of incorporation to create a countywide transit authority replacing the AATA.
"I have been vigorously opposing this, mostly through asking a lot of questions and doing a lot of data collection," Armentrout said. "The reason is I'm afraid we will lose our ability to determine the destiny of our very successful, very important city bus system."
Armentrout stressed that she strongly supports the AATA and mass transit, but she said the countywide plan is designed "primarily for commuters in, not for Ann Arbor citizens out."
"If you look at the schedules, if you look at the plans, you will see that it is primarily bus services that are express-in in the morning and out in the evening," she said.
Warpehoski said he's interested in making sure every municipality that buys into the countywide transit system gets value for its money, and he thinks there's value in it for Ann Arbor.
"I've looked at the countywide plan. I see definite improvements," he said. "I see my local routes that go past my house increasing significantly."
Warpehoski said Ann Arbor deserves a regional transit system, because the lives of city residents don't stop at the city limits.
"When I first moved to Ann Arbor, I didn't have a car," he said. "When I needed to go to a medical appointment at Domino's Farms, it was extremely difficult because of the city boundary limit of the transit system. We need a transit system that goes to where our lives go."
Warpehoski is a member of the AATA's district advisory committee for the Ann Arbor area along with Armentrout. He also has been director of the local Interfaith Council for Peace and Justice for nine years.
"The way I lead and the way I serve is by listening, by engaging people, hearing what their concerns are, finding out where that common ground is to move forward," he said. "This is the skill, this is the value, that I hope to bring to City Council."
Armentrout served as a Washtenaw County commissioner representing northwest Ann Arbor from 1997 to 2004. She retired undefeated but returned to politics to run for City Council in 2008, the year she lost to Hohnke, and then lost a race for the library board in 2010.
"I have been involved in the civic life of Ann Arbor since I arrived here 26 years ago," she said, noting she volunteered with the Ecology Center, Project Grow and the League of Women Voters, and served as chair of the now-defunct Solid Waste Commission. She also noted she spent more than a year on the city budget review committee.
"All of that adds up to experience," she said. "I hope that it also shows my real concern for this community. I hope I can apply that experience on the City Council."
Both candidates described themselves as strong supporters of public parks. Armentrout said she supports protecting parkland from any repurposing.
"I'm on record as opposing a train station in Fuller Park for a variety of reasons, but partly because of the precedent of repurposing parkland," she said.
Warpehoski said if a surface parking lot along Fuller Road becomes the preferred location for a new Amtrak station, he thinks the decision should go to voters.
"And I hope that other environmental leaders would join me in saying, yes, let's bring it to the ballot," he said, saying the concept is strong but there are issues to work out.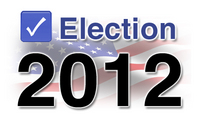 As for what goes atop the Library Lot where the city has built an underground parking structure, Armentrout said she's on record supporting open space for that location.
She said she's concerned the process the Downtown Development Authority is using to identify potential development opportunities for the site leaves out the possibility of a park.
Warpehoski said whatever happens, the site needs some kind of open space component. He hopes park proponents and park skeptics can come together to talk through the issues, including how the site would function.
Both candidates said they want to work to keep Ann Arbor a great place to live. Armentrout said she supports the findings of a citizen advisory committee that recommends zoning changes to protect near-downtown neighborhoods from large developments.
Warpehoski said his people skills will be an asset. Armentrout said her understanding of budgets and how government works make her ready to hit the ground running.