Posted on
Mon, Apr 23, 2012 : 3:21 p.m.
Warpehoski pulls petitions in 5th Ward as Ann Arbor City Council races take shape
By Ryan J. Stanton
Chuck Warpehoski has entered the 5th Ward race for the Ann Arbor City Council, pulling nominating petitions on Monday to run as a Democrat.
"I am in the race," Warpehoski confirmed. "I pulled my petitions this morning. I then went and bought a comfy pair of walking shoes from Fourth Avenue Birkenstock, so I'm ready to start pounding the pavement and campaigning."
Warpehoski is the first candidate to step forward since incumbent Carsten Hohnke, D-5th Ward, announced over the weekend he won't be seeking re-election this year.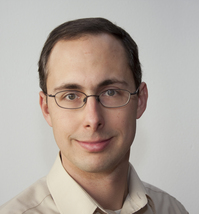 Warpehoski is director of the local
Interfaith Council for Peace and Justice
and a member of the Ann Arbor Transportation Authority's district advisory committee for the Ann Arbor area.
Warpehoski is married to Nancy Shore, who is director of the getDowntown program, which is funded jointly through the AATA, the city of Ann Arbor and Downtown Development Authority.
So far no candidates have actually turned in petitions in any of the six city races that will be on the ballot this year.
The deadline to file to run in the August primary is May 15. Running for mayor requires 250 signatures, while running for council requires 100 signatures.
Republican Stuart Berry, who ran against Democratic incumbent Mike Anglin for his 5th Ward seat last year, pulled petitions to run for Hohnke's seat back in January. Berry could not be reached to confirm whether he still intends to run.
Vivienne Armentrout, a 5th Ward resident who ran against Hohnke as a Democrat in 2008, said she isn't planning on running this year. John Floyd, a Republican who has challenged Hohnke in the past, also said he's unlikely to run but hasn't ruled it out.
Mayor John Hieftje and three other council members have pulled petitions with intentions of defending their seats this year. That includes Tony Derezinski in the 2nd Ward, Christopher Taylor in the 3rd Ward and Margie Teall in the 4th Ward.
Teall is being challenged again by 4th Ward resident Jack Eaton, who lost to Teall in the 2010 Democratic primary.
Taylor faces no opposition in the 3rd Ward.
Sally Hart Petersen has pulled petitions to run as a Democrat against Derezinski in the 2nd Ward.
Sandi Smith, D-1st Ward, also is up for re-election this year but today said she isn't running. Sumi Kailasapathy, a certified public accountant who lost to Smith in the 2010 Democratic primary, pulled petitions Monday, vowing to make another run this year.
"I did lose last time, but I don't think the issues have gotten any better, and I think there is a role for a CPA on council," she said.
So far nobody is waging a campaign against Hieftje. Local business owner Tom Wall, who ran against Hieftje twice in the past, pulled petitions in January to run as a Democrat, but he's leaning against it now due to a lack of support for his campaign.
"I think I could be a very good mayor, but I've been out trying to get people to help join our campaign and I haven't been as successful as I wanted to be," he said.
"I think maybe the people of Ann Arbor are happy, and I like John," he added. "John is a good guy. I just have different views."
Hieftje has said there's a chance he might not run for re-election again after this year, meaning the mayor's seat could be up for grabs in 2014.
Ryan J. Stanton covers government and politics for AnnArbor.com. Reach him at ryanstanton@annarbor.com or 734-623-2529. You also can follow him on Twitter or subscribe to AnnArbor.com's email newsletters.