Posted on
Tue, Nov 13, 2012 : 5:59 a.m.
Construction roundup: 6 new multimillion dollar University of Michigan projects to watch
By Kellie Woodhouse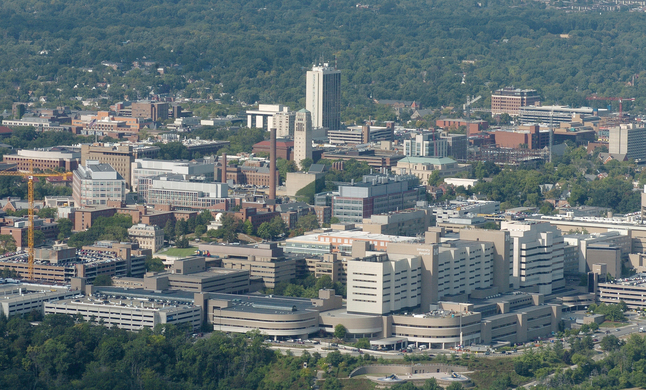 Six multimillion dollar building expansion and renovation projects will be before the
University of Michigan Board of Regents
later this week.
The projects will cost a combined $69.4 million and are expected to provide an average of 137 construction jobs, according to U-M estimates.
The proposed projects would take place below the streets of Ann Arbor in utility tunnels, in one of U-M's most historic buildings and throughout one of the city's most iconic —and largest— structures.
Regents will discuss the projects during a 3 p.m. Thursday meeting at the Michigan Union.
$23.3 million School of Music, Theater and Dance upgrade and renaming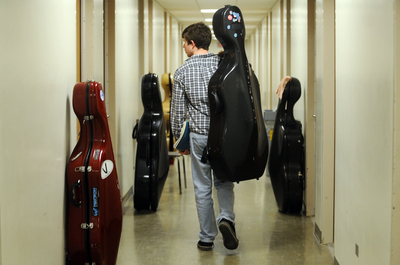 Melanie Maxwell I AnnArbor.com
U-M President Mary Sue Coleman announced a $23.3 million renovation and addition to the Earl V. Moore Building, which houses the music school, during her annual leadership breakfast in October.
The college's current infrastructure is outdated and the practice rooms are cramped. Although the school enrolls more than 1,150 students, there are just 50 practice rooms open to all.
The project will include a 21,000-square-foot addition with new rehearsal rooms, classrooms, studios and a lecture hall, as well as improved space for one-on-one time between faculty and students.
The second floor will undergo a reconfiguration to increase the number and quality of current practice rooms.
"I know the students from music, theater and dance will agree when I say this project is overdue," Coleman said in October.
The project partially will be funded by longtime Michigan donors William and Delores Brehm, who are giving $8 million toward the renovation and expansion. U-M will contribute $14 million toward the renovation and seek another $1 million in donor support.
Officials are proposing that the addition be named the 'Brehm Pavilion' due to the $8 million donation.
The Brehms have donated more than $60 million to U-M, helping to fund professorships, scholarships, an addition to the Kellogg Eye Center named Brehm Tower and the Brehm Center for Diabetes Research & Analysis.
U-M has tapped Integrated Design Solutions to design the project, which is expected to provide an average of 29 construction jobs.
$17.5 million renovation to North Campus Research Complex building 20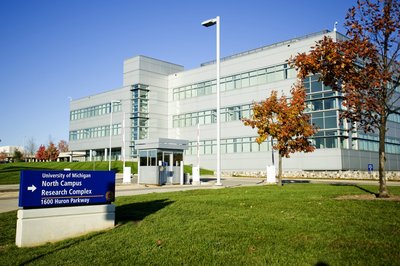 Joseph Tobianski I AnnArbor.com
U-M purchased the 28-building, 174-acre NCRC in the summer of 2009 for $108 million, a price many considered low. Since the purchase, the university has put nearly $92 million in additional investments into NCRC and officials plan to begin another $17.5 million project next year.
Roughly 68,000 gross square feet of the 1960s-era 'Building 20' will be renovated for use by the medical school.
"Systems will be brought up to contemporary standards for interdisciplinary biomedical research," U-M CFO Timothy Slottow wrote in a memo to regents.
The renovation will update infrastructure and labs. U-M has picked SmithGroupJJR to design the project, which will be finished by winter 2014.
The project is expected to provide an average of 40 construction jobs.
$16.8 million William L. Clements Library upgrade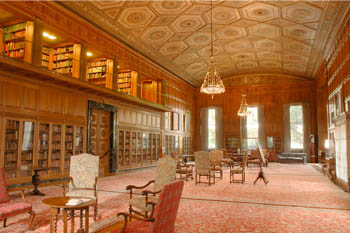 U-M Photo
Officials are proposing a renovation and 8,500-square-foot addition to the nearly 90-year-old building that houses the William L. Clements Library, an anthology of early American history.
"Many of the building's systems have reached the end of their useful life, and we now propose a comprehensive renovation that will update the building infrastructure in a manner that utilizes historic preservation techniques," Slottow wrote in a memo to regents.
The project includes infrastructure updates and accessibility improvements, as well as the addition, which will house portions of the library's collection and mechanical equipment.
The building is located on central campus and the impact to parking is unclear. The project is expected to provide 31 construction jobs. SmithGroupJJR will design the upgrade.
$6 million Michigan Stadium paint job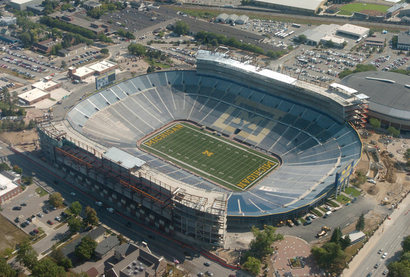 U-M athletic director Dave Brandon is proposing a comprehensive paint job for Michigan Stadium which, if approved, would begin in February and cost $6 million.
Contractors will remove existing paint from the stadium bowl —some of which is lead-based— and repaint the bowl with corrosion-resistant paint. Corroded steel will be replaced or repaired and repainted.
The athletic department will pay for the project, which is expected to provide about 15 on-site construction jobs and isn't expected to affect area parking.
The work is set to be completed in summer 2014, according to an internal memo from Brandon and Slottow.
$3.2 million central campus-area utility tunnel replacement
Angela J. Cesere | AnnArbor.com
Below the lush, manicured lawn of U-M's Ann Arbor campus sits roughly 7 miles of utility tunnels- much of which will need improvements during the next decade.
The tunnel network funnels utilities from the Central Power Plant to most central campus buildings.
The university conducted a comprehensive review of the tunnel system in 1998, with updates in 2006 and 2011, and established at least five priority projects. This $3.2 million phase is one of five tunnel projects included in a 10-year capital plan for U-M's utility system.
"Over time, these tunnels and piping systems deteriorate, especially sections located below paved roads," Slottow wrote in a memo to regents.
The proposed project includes replacing sections of concrete tunnel along South University Avenue and replacing portions of steam and condensate lines. The cost also covers landscape repairs needed due to the project.
U-M has chosen engineering firm Fishbeck, Thompson, Carr & Huber Inc. to design the project, which is expected to roughly provide 13 on-site jobs.
Construction is set to finish next fall.
$2.6 million College of Pharmacy renovation
Officials are proposing renovations to 12,000 gross square feet of first floor and basement of the pharmacy building.
The project will reconfigure work space to create smaller offices and add cubicles, allowing for a new lobby space.
U-M has tapped SHW Group to design the project, which is expected to provide nine construction jobs.
Kellie Woodhouse covers higher education for AnnArbor.com. Reach her at kelliewoodhouse@annarbor.com or 734-623-4602 and follow her on twitter.