Posted on
Thu, Nov 29, 2012 : 6:30 p.m.
AATA revises unconstitutional advertising policy but says anti-Israel ads still won't be allowed
By Ryan J. Stanton
The Ann Arbor Transportation Authority's board of directors held a special meeting Thursday to revise the agency's advertising policy after a federal judge declared parts of it unconstitutional.
But the agency maintains an anti-Israel advertisement calling for a boycott of Israel — what originally prompted a legal debate over the agency's policy — still won't be allowed on its buses.
"Our view is that we are clarifying our policy to remove the language which the judge found was too vague, but we think our policy already contained the language necessary for denying the ad, and that's the way we still prefer," said AATA Board Chairman Charles Griffith.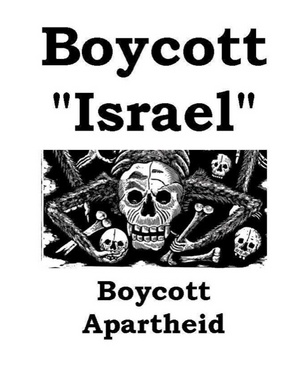 The AATA's decision last year not to run the anti-Israel ads, which Ann Arbor resident
Blaine Coleman
wanted to place on AATA buses, sparked a lawsuit against the agency brought on Coleman's behalf by the
American Civil Liberties Union
. Coleman submitted ads to the AATA that showed skulls and bones accompanied by the phrases "Boycott Israel" and "Boycott Apartheid."
A federal judge ruled in favor of the ACLU and Coleman in September, arguing the AATA's advertising policy was vague and unconstitutional. The judge opined the First Amendment overpowers the AATA's discretion to run only ads it considers in "good taste."
Before adopting the revised advertising policy, which was reviewed by the board's legal counsel, AATA officials met in closed session Thursday to discuss the legal implications.
The approved revisions change the standards for what kinds of advertising the AATA will accept on its public buses, shelters, informational materials, buildings and benches.
The revised policy strikes a sentence that had stated all advertising must be considered in "good taste" and must uphold the "aesthetic standards" as determined by the AATA.
The board also rewrote portions of the policy that previously stated the AATA wouldn't accept any ads that support or oppose political candidates and ballot proposals or ads that contain material that is obscene or sexually explicit as defined under state law.
The reworded policy now prohibits any advertising that "contains political or political campaign advertising" or "contains advertising that is obscene or pornographic, or in advocacy of imminent lawlessness or violent action." The stated purpose of the prohibitions is to minimize the chances of abuse, the appearance of favoritism and the risk of imposing upon a captive audience.
Griffith said he looks forward to hearing what the judge thinks about the policy change. The parties are due back in court on Dec. 6.
"We think by complying with what he found to be objectionable in our policy, he will hopefully uphold our decision to deny that ad," Griffith said.
The ACLU has argued that a governmental entity cannot censor speech just because it is controversial, unpopular or stirs people's emotions.
Dan Korobkin, a staff attorney for the ACLU who represented Coleman, issued a statement on Thursday saying it's certainly appropriate for AATA to change its advertising policy given that a federal court has ruled that parts of it are unconstitutional.
"AATA should still place Mr. Coleman's ad because he submitted his ad almost two years ago, before any policy changes took place," he added. "While Mr. Coleman's ad is controversial and some people may find it offensive, he has a constitutional right to express his views just like everyone else."
Coleman is among a group of protesters who regularly stage public demonstrations in Ann Arbor, including at City Council meetings, calling for a boycott of Israel because of actions taken by the Israeli military. Coleman referred all comments to the ACLU on Thursday.
Ryan J. Stanton covers government and politics for AnnArbor.com. Reach him at ryanstanton@annarbor.com or 734-623-2529. You also can follow him on Twitter or subscribe to AnnArbor.com's email newsletters.