Posted on
Fri, Nov 11, 2011 : 11:31 a.m.
Accused bank robber taken into custody
By Paula Gardner
The man charged with robbing the PNC Bank on Washtenaw in Ann Arbor last summer has been taken into custody.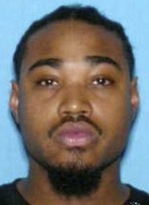 Andre Keith Woodson, 24, was charged on Aug. 17 with bank robbery and armed robbery, according to previous reports.
He's now in custody in the Washtenaw County Jail, according to county information.
Woodson is accused of walking into the bank at 3252 Washtenaw Ave. at 9:56 a.m. on Aug. 15, implying he had a weapon and passing a note to a teller, demanding money.
Ann Arbor police officers spotted him in Detroit the next day, but were not able to apprehend him at the time.
However, Ann Arbor police officers on a special detail apprehended Woodson in Detroit on Tuesday night.
Woodson has been ordered held on no bond on the bank robbery charge, according to inmate data. He's also held on two traffic charges.