Posted on
Wed, Jul 25, 2012 : 2:59 p.m.
Ann Arbor City Council candidates: Where they stand on city's public art program
By Ryan J. Stanton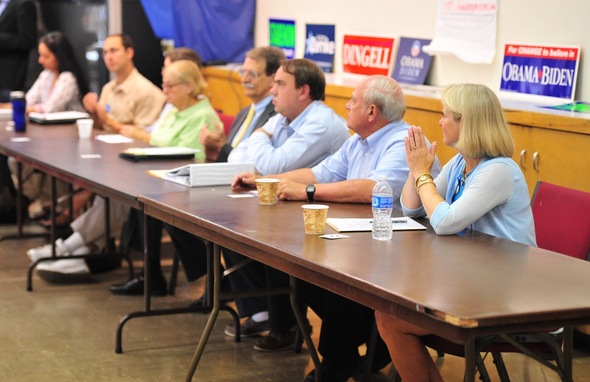 Ryan J. Stanton | AnnArbor.com
Ann Arbor City Council
candidates have strong opinions both for and against
the city's Percent For Art Program
, and they're making them known.
The nonprofit Arts Alliance has released the results of a survey of local candidates running for office in the Aug. 7 primary, revealing their opinions about arts and culture.
Eighteen candidates running for everything from the Ann Arbor City Council to the Washtenaw County Board of Commissioners to state representative took the survey, which highlighted a diversity of opinions on the city's Percent For Art Program.
Under an ordinance approved by the City Council in 2007, 1 percent of the budget for all city capital projects — up to $250,000 per project — is set aside for public art.
The program has been controversial and is repeatedly debated at the council table. It has survived multiple attempts to scale it back in the last few years.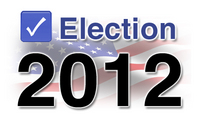 Eric Sturgis
, who is seeking the open 1st Ward seat on the City Council, said he supports the Percent For Art Program and would like to see it increased to 2 percent.
"This is great for the community and for people outside of the community," he wrote in his response. "I like that we use local welders, and would like to continue to see that."
His opponent, Sumi Kailasapathy, did not respond to the survey, nor did three other City Council candidates: Vivienne Armentrout, Jack Eaton and Tony Derezinski.
Derezinski, a member of the Public Art Commission, is a staunch supporter of the city's public art program, but Armentrout, Eaton and Kailasapathy all have raised concerns about it.
Sally Hart Petersen, who is challenging Derezinski in the 2nd Ward, said she supports the Percent For Art Program, but but would like to see the city make three key changes.
She thinks the public should have the chance to vote on the top three artists selected as finalists before any final decisions are made, she'd like to see more local artists considered, and she'd like to broaden the scope of what can be funded, such as art programs in schools.
Chuck Warpehoski, who is taking on Armentrout in the 5th Ward race, lamented what he considers "significant limitations" on what the city's current public art program can fund. He said it covers only permanent installations and it does not adequately focus on local artists.
"I would support a community review to evaluate if that is the best way to fund the arts and culture, or to see if we could establish an alternative funding mechanism that would allow more flexibility to support performing arts and other cultural programs," he wrote in his response.
Council Member Margie Teall, who faces Eaton in the 4th Ward, wrote in her survey response that she'll continue to fight to protect the city's Percent For Art Program.
"If we truly value what I believe to be the strong economic and cultural value of public art, we need to fund it using any tools that are available to us," she wrote.
She added she wished the public art program had more flexibility in terms of what it could fund. Right now, expenses have to be at least tangentially related to their source funds, but Teall would like to see public art dollars paying for performance events like FestiFools.
Eaton told AnnArbor.com this week he's not against public funding for art, but he doesn't think diverting money from dedicated millage and utility funds — the way the program is set up now — is appropriate. He suggested putting a 0.25-mill tax for art on the ballot.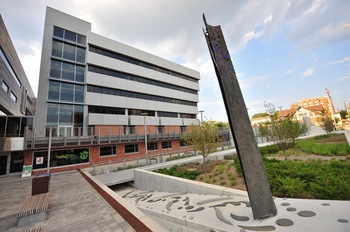 Ryan J. Stanton | AnnArbor.com
Kailasapathy told AnnArbor.com the city needs to rethink how it uses public dollars for art. She called the $750,000 bronze sculpture in front of city hall a "fiasco" and said she questions the program's legality for the same reasons Eaton cited.
"If we put it to the voters to decide whether we want a millage for art, that might reduce the contention surrounding this issue," she said, agreeing with Eaton. "Ann Arbor voters can decide whether they want a certain percentage going for art or not. This way we do not have to take money out of various funds."
Armentrout is on record calling for abolishing the Percent For Art Program, which she also believes is illegal and poorly set up.
The Arts Alliance is a nonpartisan organization that advocates for and supports art and cultural organizations and creative individuals and businesses in Washtenaw County.
The release of the Arts Alliance's survey comes as the Michigan Council for Arts and Cultural Affairs on Wednesday announced an increase in state appropriations from $2.1 million to $6.1 million for its fiscal year 2012-13 programs.
"We are very excited about the support from Gov. Rick Snyder and his administration for this increase in funding," MCACA Executive Director John Bracey said in a statement. "The additional dollars will allow us to add a new capital improvement program, intended for the renovation of facilities and equipment. We also have a new logo to celebrate our future."
Bracey said Michigan nonprofit organizations, schools and municipalities must apply by Oct. 1 to receive grant funding for projects that would take place between Jan. 1 and Sept. 30, 2013. He said the MCACA has about $5.8 million to make grants with this coming year.
Bracey said Snyder made the budget recommendation and the Legislature agreed. The money is coming from the state's general fund budget.
Twenty programs in Washtenaw County received a combined $183,580 in arts funding through MCACA for fiscal year 2011-12. Some of the organizations that benefited from those grants include the Ann Arbor Art Center, Ann Arbor Film Festival, Ann Arbor Symphony Orchestra, Neutral Zone, Kerrytown Concert House, Michigan Theater, Performance Network of Ann Arbor, the Arts Alliance, University Musical Society and The Ark.
Ryan J. Stanton covers government and politics for AnnArbor.com. Reach him at ryanstanton@annarbor.com or 734-623-2529. You also can follow him on Twitter or subscribe to AnnArbor.com's email newsletters.