Posted on
Thu, Jan 17, 2013 : 5:58 a.m.
Ann Arbor DDA says Kline Lot could be future site of parking garage if needed
By Ryan J. Stanton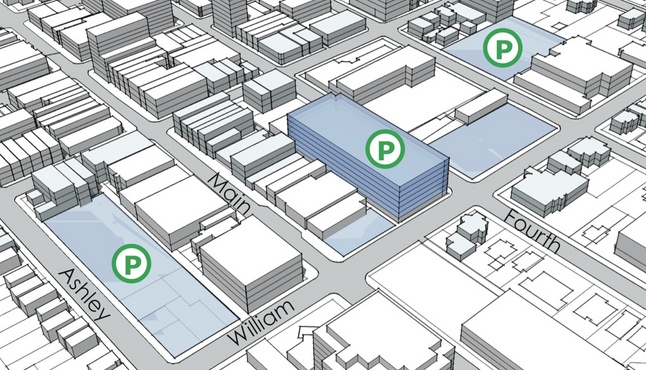 SmithGroupJJR
The
Ann Arbor Downtown Development Authority
sees the city's four surface parking lots along the William Street corridor as "holes" in the center of downtown.
Those holes, according to the DDA, are opportunities to transform the corridor into an attractive and vibrant section of downtown — with streetscape improvements and new developments.
But what about the loss of roughly 340 public parking spaces across the four lots, which bring in hundreds of thousands of dollars a year in revenue?
For instance, the Kline Lot at Ashley and William has 143 spaces and brought in nearly $582,000 in parking revenue last year, according to DDA reports.
Even more parking spaces could be lost if the DDA goes forward with retrofitting the first floor of the Fourth and William parking garage for office space, an idea being considered.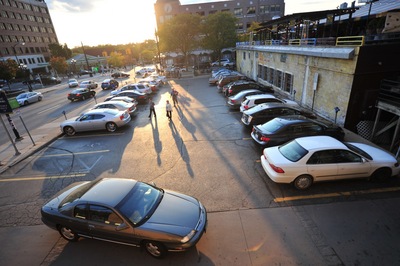 Ryan J. Stanton | AnnArbor.com file photo
Council Member
Sabra Briere
, D-1st Ward, asked DDA officials at a work session Monday night what the effect would be if the city's surface lots were redeveloped. She said they're popular and make money for the city.
DDA Executive Director Susan Pollay said the DDA believes there's sufficient space in the current system to absorb what's being proposed in the so-called Connecting William Street plan.
But the DDA still recommends reserving the Kline Lot for future discussion about whether to add a parking garage in a manner similar to the public-private deal the city worked out with developer Village Green on the Ann Arbor City Apartments project.
As part of Village Green's development on previously city-owned property at First and Washington, the city is helping to finance a parking garage by issuing $9 million in bonds. Of the 244 spaces, about 72 are expected to be held for residents, leaving 172 spaces for the general public.
Striking a similar deal with a developer on the Kline Lot isn't on the DDA's radar at the moment, Pollay said, but it's an idea to consider in the future if the concern is there's not enough parking.
DDA board member Roger Hewitt said bringing more people to downtown via transit — and even building offsite parking facilities outside the downtown where people who live and work downtown can quickly access their cars but not keep them downtown — is part of the equation.
The DDA also is expecting there will be a segment of the downtown population that has no interest in owning a car at all.
"There are a lot of people around the country who are choosing to live downtown without cars and using things like Zipcar," Hewitt said, noting there are 10 Zipcar locations in downtown Ann Arbor.
"I think a downtown circulator of some type definitely has to be part of the mix," he added, recalling the Ann Arbor Transportation Authority's former Link bus service, which was discontinued in 2009. He said they'd bring it back next week if they had the money for it.
"We've actually had some discussion about that," he said. "It's a big expense."
A market study conducted by one of the DDA's consultants found 500,000 square feet of large floor plate office could be supported in the downtown over the next 10 to 12 years (bringing an estimated 2,500 jobs), along with 1,300 new apartments (in addition to what's already under construction) by 2016. DDA officials expect developers to provide onsite parking whenever possible.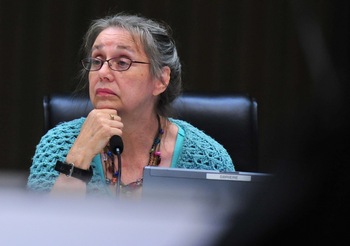 Ryan J. Stanton | AnnArbor.com file photo
But as for where members of the general public might go, for example, if the
Y Lot
and the
Library Lot
are redeveloped, DDA officials say they're not worried.
"We expect those parkers are going to shift to other structures," Hewitt said, adding he doesn't expect that to have much impact on the system.
He said there's excess capacity in both the Library Lane underground garage and the Fourth and William garage, and the DDA expects users of the nearby surface lots to move there.
If development occurs on the Library Lot, the DDA's plan notes up to 218 spaces in the new Library Lane garage can be put under contract and not violate bond requirements.
DDA reports suggest the new Library Lane garage has 738 spaces, but Republic Parking, which operates the garage, says it's actually 744 spaces, which includes 33 spots in the surface lot. It's been estimated the garage is about two-thirds full after opening last summer.
DDA officials said the addition of 711 underground parking spaces is what's giving them the opportunity to look at redeveloping the surface lots.
Hewitt said the new garage is filling up faster than expected, though.
"This structure was intended to be excess capacity to encourage growth in the downtown," he said. "It is being used at a much quicker pace than we anticipated."
According to figures presented Monday night, the DDA manages 4,800 parking spaces in seven garages, 1,100 spaces on surface lots and 1,900 on-street metered spaces.
Under an agreement between the city and the DDA, the city's general fund gets 17 percent of gross parking revenues, which translates to about $3.1 million in revenue for the city this year.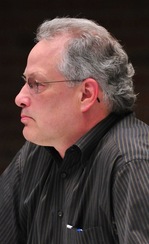 "Demand in the system has been strong and continues to be strong," Hewitt said, adding there are about a half-million more hourly patrons now than six years ago.
Hewitt said twice this past year — on the Friday of Art Fair and the Friday of Midnight Madness — the entire system was full. He said that's never happened before.
"All the structures and all the surface lots filled up, so it's a good example of the high demands that we're experiencing," he said.
Hewitt gave council members a look ahead to the coming year, saying automation of the parking system will continue, and the DDA will be looking at new strategies to take some pressure off the parking garages closest to the University of Michigan campus area.
"In the campus area where we have our highest demand and our biggest challenges of trying to figure out how to serve all the partners in the area, we have some ideas for some pilot projects and demand management that we're going to start focusing on," he said.
"And probably for everyone's benefit, there will be no rate increases in either the hourly or the monthly parking rates in the coming year," he added. "We do not anticipate needing to do that."
As part of his report to council, Hewitt also noted more than 4,200 employees at more than 400 downtown businesses took advantage of the getDowntown go!pass program this past year, clocking more than 600,000 go!pass bus rides to and from work downtown.
"So it's not just parking that's in demand," he said. "Demand overall continues to grow."
Ryan J. Stanton covers government and politics for AnnArbor.com. Reach him at ryanstanton@annarbor.com or 734-623-2529. You also can follow him on Twitter or subscribe to AnnArbor.com's email newsletters.