Posted on
Thu, Aug 23, 2012 : 11 a.m.
Ann Arbor launches citywide analysis of stormwater system in response to neighborhood flooding
By Ryan J. Stanton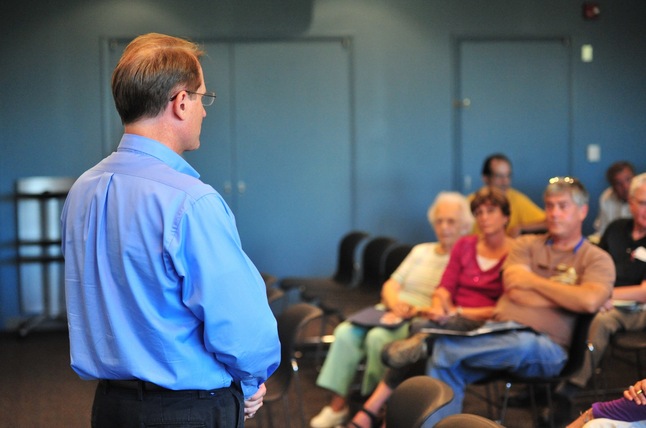 Ryan J. Stanton | AnnArbor.com
The city of Ann Arbor is embarking on a citywide analysis of its stormwater drainage system following a major storm earlier this year that left
neighborhoods under water
and home
basements flooded
.
Craig Hupy, the city's public services administrator, gave an update on those efforts Wednesday night during a meeting with about 30 residents at the Pittsfield Branch Library.
"What we have heard very strongly from folks is, 'You're dealing with the sanitary issues, but you're not dealing with the stormwater issues.' We hear that," Hupy said. "We also know that from the past events that there were issues in the Village Oaks/Chaucer Court area. We've looked at that as a separate study."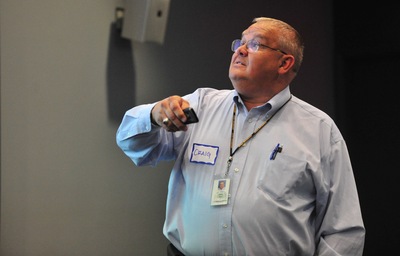 Ryan J. Stanton | AnnArbor.com
Many of the residents who showed up to Wednesday's forum live in or near the Churchill Downs and Lansdowne neighborhoods on the city's southwest side, where severe flooding has occurred.
The main area of concern, which is the subject of special focus, is a triangle-shaped section bound by Scio Church Road to the north, Interstate-94 to the west and Ann Arbor-Saline Road to the east.
Hupy said the city already has a set of recommendations for the Village Oaks/Chaucer Court area of the Lansdowne neighborhood, including a better high-flow drainage pathway, maintaining upstream stormwater basins and additional stormwater detention capacity.
As part of the larger stormwater analysis, Hupy said, the city will be developing a computer model, doing flow monitoring and evaluating system capacity to identify deficiencies. That will culminate with a recommended list of capital improvements to hopefully address neighborhood flooding problems.
Multiple residents in Ann Arbor have spoken out since a March 15 storm, which spawned a tornado in the Dexter area, caused their neighborhood streets to flood, which in turn flooded some of their basements.
They've blamed city officials for inefficient capacity in the city's stormwater drainage system to handle the heavy rain that fell, and they've questioned whether the city's footing drain disconnection program — which forces more water into the system — is only exacerbating the problem.
The City Council took action on June 18. to approve an $822,700 contract with CDM Michigan Inc. to complete the citywide stormwater analysis. The city actually got started on the project in 2007, but with limited funding available, it hired CDM to complete only the first two phases at the time.
The latest contract is expected to cover completion of the last three phases, including calibration of the city's stormwater hydraulic model and gathering and analyzing comprehensive rain and flow data. Hupy said the city has long desired to have a mathematical model of its stormwater system.
"We have used the opportunity of this more recent storm event to take it back to them," Hupy said of getting the City Council's approval to complete the project. "It has passed and we are now embarking on a multi-month project to build the model of the stormwater system."
The scope of services for the project specifically makes reference to "known surface flooding areas such as Churchill Downs, Lansdowne, Pauline/Dartmoor, and Orchard Hills."
The debate over footing drains
Concerns about the city's footing drain disconnection program were raised again Wednesday night by several residents, including Jack Eaton, who recently lost a race for City Council against 4th Ward incumbent Margie Teall. Eaton said he talked with many residents about the issue while going door to door.
"I think a couple of the neighbors have identified the problem, which is that they're really being experimented upon," Eaton said. "There are significant problems in trying to take water out of the wastewater system and putting it into the stormwater system when the stormwater system is beyond capacity."
Footing drains are small 4-inch-diameter pipes located near the foundations of houses and are intended to keep rainwater from building up along the foundation or basement walls.
Ryan J. Stanton | AnnArbor.com
Historically, footing drains were connected to a house lead that carries the footing drain flow and wastewater from the house to the city's sanitary sewer system.
But the city became concerned several years ago that was causing the sanitary sewer system to become overwhelmed during storms, leading to sewage backups in home basements.
And so the city started a program of disconnecting footing drains and installing sump pumps to channel water into the city's stormwater drainage system instead of the sanitary sewer system.
The consultants who've been helping the city with the program for the past several years, including Mark TenBroek of CDM, were in attendance Wednesday night to tout its benefits.
TenBroek, who was involved in the study of basement sewage backups in Ann Arbor more than a decade ago, said the task force that looked into the problem found doing footing drain disconnects and installing sump pumps was less expensive and less disruptive than increasing sewer capacity.
A lot of communities have sewer capacity issues, TenBroek said, and a majority of them have switched to bigger pipes to address the problem. But more and more are moving toward footing drain disconnections, he said, pointing to Lansing, Grand Rapids, Auburn Hills and Downriver communities as examples.
"If you put in big pipes, you're passing larger flows downstream," he said. "You can have unintended problems of having too much flow in other locations in the city."
Without the many footing drain disconnections done over the last several years, TenBroek said, many more homes in Ann Arbor would be at risk of having basement sewage backups during storms.
The FDD program also has helped avoid overflows of partially treated sewage to the Huron River, a problem the city had been fined for in the past, TenBroek said.
But many residents still question the logic behind using sump pumps to send more water to what they consider an already overburdened stormwater drainage system.
Several in attendance Wednesday night called for more capacity and bigger pipes, and many applauded when a woman in the audience declared the FDD program simply isn't working. One man called city officials "tone deaf" for pushing ahead with the FDD program despite the many concerns raised by residents.
"We have evermore extreme weather events happening on a more regular basis that further overburdens the whole system," Eaton said. "And what the neighborhood wants is for the city to stop for a minute, get good data, and improve the infrastructure so that the stormwater has a place to go before they force this sump pump routine on every homeowner, and I think that's a reasonable response."
TenBroek said about 2,200 homes in Ann Arbor have had FDD work completed over the last several years, and there are about another 300 homes working through the process right now.
Since the program began in 2001, TenBroek said, the average cost for the in-home FDD work and discharge line running to the street is about $4,118 per home. The homeowner contracts directly with the plumbing contractor, he said, but payment for the work is entirely covered by the city.
The city selectively chooses the neighborhoods where it wants to enforce the program and then gives homeowners notice of the steps they must take. For homeowners who want to opt out of the program, there's a $100-a-month charge tacked onto their city water and sewer bill.
Eaton called the process "pretty draconian."
"I think the city has a real public relations problem with the manner in which they're enforcing the ordinance, and that's coupled with the poor quality of the program in general, so I'm really concerned," he said. "If you don't comply with the ordinance, they charge you $100 a month, and at this meeting they're calling that an opt-out option. But I don't think that's an option. I think that's a coercive penalty and it's offensive."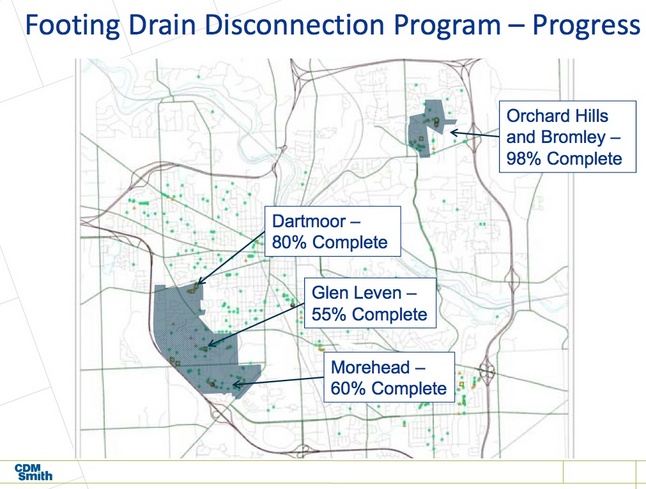 Courtesy of CDM Smith
Landing in Lansdowne
TenBroek said Wednesday's meeting was intended mainly for a grouping of 60 homes in the Lansdowne neighborhood that were brought into in the FDD program back in March. That includes homes along Wembley Court, Chaucer Drive, Ascot Road, Lans Way and Lambeth Drive.
"We've tried to bring these groups of homes together in a logical neighborhood-basis so that homeowners can have the work done in a group," he said. "It makes it more efficient for the program overall."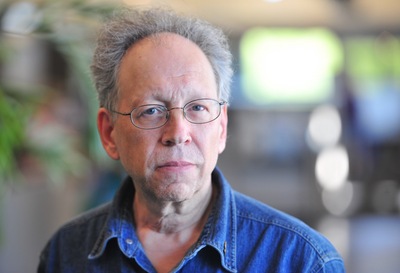 Ryan J. Stanton | AnnArbor.com
TenBroek said 50 percent of the basement backups were happening in 5 percent of the city, including what he described as the Orchard Hills and Bromley neighborhoods on the northeast side and the Dartmoor, Glen Leven and Morehead neighborhoods on the southwest side.
About 98 percent of homes in Orchard Hills and Bromley have completed footing drain disconnects. Dartmoor is now 80 percent complete, Glen Leven is 55 percent complete and Morehead is 60 percent complete.
Hupy said the intention has been to eventually expand the FDD program throughout the entire city, but city officials will be evaluating the need for that as they go along.
"Along the way, we will be evaluating the effectiveness of the program as we get into areas that have less of a problem," he said. "And I think realistically, at some point, there is going to be less payback for doing the work, and it's likely we won't drive it to 100 percent. Where that point will be, I can't tell you."
Ann Arbor attorney Irvin Mermelstein, who lives on Ascot Road in the Lansdowne neighborhood, said he intends to fight hammer and tongs to avoid installing a sump pump in his basement. He compared the sump pumps residents are being asked to install to the man-eating plant from the film "Little Shop of Horrors."
"The way this program works is they come in, they put an underpowered system in your basement, and then they hang a sign on it that says 'feed me,' and you have to feed and care for that thing for the rest of your life," he said. "There is no dollar limit on how much you have to spend. There is no time limit."
Mermelstein said he's been looking into the FDD program and tried communicating with his 4th Ward council representatives, Margie Teall and Marcia Higgins, but that led to a restraining order issued by the city attorney's office prohibiting him from speaking to them. Higgins and Teall were not in attendance Wednesday night.
"I cannot speak at this meeting because, according to the city attorney's office, I would be using this meeting to simply have a dialogue with city officials, so I can't talk to anybody right now," Mermelstein told AnnArbor.com before Wednesday's meeting started.
Abigail Elias of the city attorney's office said Mermelstein was asked to comply with the Michigan rules of professional conduct for attorneys, which state: "In representing a client, a lawyer shall not communicate about the subject of the representation with a party whom the lawyer knows to be represented in the matter by another lawyer, unless the lawyer has the consent of the other lawyer or is authorized by law to do so."
Mermelstein said he's not officially representing any residents yet, but he acknowledged he's been in talks with a number of people who are talking about suing the city over the footing drain disconnection program. He said he'd prefer to see the city work out a settlement with residents instead.
"Under United States Supreme Court precedence, they have to pay when they come into people's houses and leave a permanent installation," he said. "That's what the United States Supreme Court says, and they say it in very clear terms. The city owes many, many millions of dollars to people because these are takings."
Mermelstein's wife, Lauren Mermelstein, spoke out at Wednesday's meeting and said the same, posing a direct question to city officials: "Do we have to sue you to get you to stop?"
"I have an art studio in the basement and my son has a music studio in the basement," she said. "We will not be able to use those. We will have these sump pumps beating away and bleeping forever."
Steve Kennel, who also lives on Ascot Road in the Lansdowne neighborhood, said he's had two sump pumps installed in his basement and he's still experiencing problems. He said the pumps are ineffective when they're trying to push water out to an already overburdened stormwater system.
"If I were you, and you don't have a sump pump already, I would not put one in," he cautioned other residents Wednesday night. "I have two pumps with plenty of flow. I just need someplace to put it."
The City Council earlier this month directed city staff to negotiate an agreement with the Washtenaw County water resources commissioner to evaluate and identify opportunities for stormwater improvements in the Churchill Downs and Lansdowne areas of the Malletts Creek Drainage District.
According to the resolution, that could include detention, pipe upsizing or green infrastructure to improve downstream water quality and quantity. Staff was asked to bring an agreement back by Oct. 1.
Hupy said he and Water Resources Commissioner Janis Bobrin have put their heads together since the March 15 storm to ask: Is there anything more we could be doing in Lansdowne?
"And while we might have some wild ideas of what potentially could be done, they've clearly not been thought out or engineered," he told residents Wednesday night. "We are in the process of going through the contract with the drain office for them to do some studies — a study to look at what are the options."
Ryan J. Stanton covers government and politics for AnnArbor.com. Reach him at ryanstanton@annarbor.com or 734-623-2529. You also can follow him on Twitter or subscribe to AnnArbor.com's email newsletters.