Posted on
Tue, Jun 28, 2011 : 5:59 a.m.
Ann Arbor officials look to reduce tax breaks for new Washtenaw Avenue shopping center project
By Ryan J. Stanton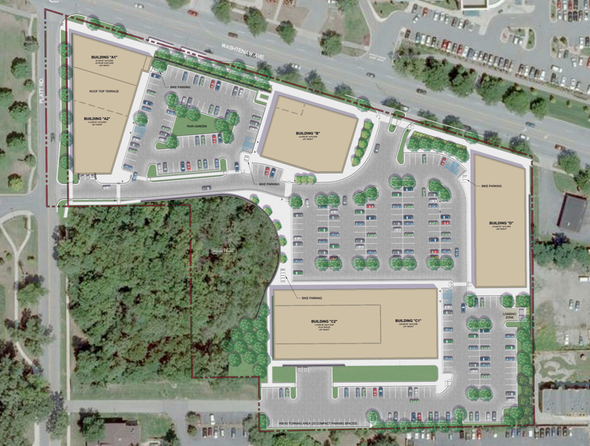 Ann Arbor
officials are taking steps to reduce the tax breaks offered for a new shopping center development on Washtenaw Avenue following a meeting between the developer and the city's
Brownfield Review Committee
.
Before Monday's meeting, a draft proposal of $7.9 million in tax-increment financing assistance on the Arbor Hills Crossing project already had been scaled down to $7.3 million, including $5.9 million reimbursable to the developer for environmental cleanup costs and other eligible activities spelled out in a proposed brownfield plan.
But committee members decided after hearing a presentation from City Treasurer Matt Horning that even that deal may be too sweet on the developer.
Two of the three members of the committee — Stephen Kunselman and Marcia Higgins — were present. They sent the developer and city staff back to the drawing board to work up a revised brownfield TIF plan with further reduced numbers.
"It does seem like you guys are asking for a lot," Kunselman said, suggesting the developer look at cutting some expenses out of the plan.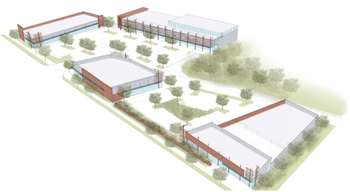 Horning suggested the city cap the amount of taxes to be captured at $150,000 a year for a 20-year period running from 2013 through 2032, essentially reducing the total capture to $3 million. Before that, more than $350,000 a year on average was proposed to be captured.
A brownfield property is one in which site conditions present an obstacle to redevelopment. In Michigan, that can include properties that are contaminated, blighted or functionally obsolete.
Through tax-increment financing, no existing taxes are abated. However, the incremental increases in tax revenues that result from improvements to a property are channeled back to the developer to help cover costs and incentivize the development.
"Our primary goal in granting brownfield TIF credits is that we make an otherwise financially unfeasible project feasible, so that we can clean up contaminated soils and that sort of thing," Horning said, explaining his reason behind the $150,000 cap.
"We look at the internal rate of return to the developer," he added, "and if we think that the tax-increment financing is going to create a rate of return higher than what would normally be expected in the market, we'll suggest that we reduce the amount of capture so that the rate of return is more acceptable and eases the burden on taxpayers."
Ann Arbor real estate owner and developer Campus Realty is partnering with Chicago-based North Shore Properties Group on the project.
Arthur Siegal, an attorney representing the developer, said both sides will have to run the numbers and see what's possible at the reduced capture rate.
"We need to obviously evaluate some of the information that was presented for the first time today and make sure that we're all talking apples to apples," he said after the meeting. "The project is something I think everybody is in favor of — we didn't hear anything to the contrary today about that. But we obviously want to make sure we're following both state, county and city requirements to make sure the project gets done as best as possible."
The project still should be doable, Siegal said.
"It's just going to be a little harder," he said.
The eligible activities that the developer of Arbor Hills Crossing is asking for assistance on include environmental site assessments, preparation of the brownfield plan, public infrastructure improvements, lead and asbestos abatement, site preparation and other work.
The 7.22-acre property the developer argues is eligible for brownfield assistance is situated on the south side of Washtenaw Avenue between Platt Road and South Huron Parkway. The developer proposes a contemporary multi-story retail and commercial development that requires demolition of existing structures and development of four new buildings.
The overall project totals 90,700 square feet.
Matt Naud, the city's environmental coordinator, said there's no denying the proposed location of the development is "a complicated, messy site." He said he couldn't say how capping the TIF capture at $150,000 might impact the ability to effectively clean it.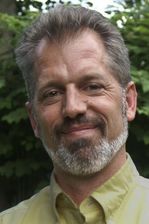 "Today was the first day I'd seen those numbers, and so I think we're going to have to figure out what kind of monies are available, what are the priorities we have," he said. "Clearly, cleaning up the parts that really need to be cleaned up is a priority."
Horning noted the developer is up to date on paying taxes, so there are no issues there. He also agreed the property is environmentally contaminated and has blight issues.
During Monday's meeting, representatives of environmental consultant AKT Peerless went into more detail about some of the obstacles to redevelopment on the property.
The brownfield plan notes that a company called Fisca Oil operated a gas station on a portion of the property between 1971 and 1990.
The AKT Peerless representatives said there is some contamination, including low concentrations of petroleum compounds, left behind from underground storage tanks that were removed about two decades ago.
The brownfield plan also claims several hazardous substances, including lead and chromium, were detected in the soil and groundwater on the portion of the property where an auto dealership once stood until recent years.
The AKT Peerless representatives acknowledged the readings barely exceed the state cleanup criteria. Still, they estimated about 2,500 cubic yards of contaminated soil would have to be removed from the site at a cost of potentially hundreds of thousands of dollars.
Other items on the eligible activities list include a rain garden, dewatering and vapor barriers with passive venting for two buildings.
About $777,000 in public infrastructure improvements also are listed, including upgrades to Washtenaw Avenue and Platt Road, a new traffic signal and crosswalks, residential sewer disconnects, a retaining wall and utilities. Site and building demolition is another $609,000.
City Planner Jill Thacher, the city's historic preservation coordinator, said the project could go before the Ann Arbor City Council by the end of August at the earliest, but it's likely to take longer than that to resolve some of the outstanding issues. That includes discussions with the state about a new traffic signal.
Ryan J. Stanton covers government and politics for AnnArbor.com. Reach him at ryanstanton@annarbor.com or 734-623-2529. You also can follow him on Twitter or subscribe to AnnArbor.com's e-mail newsletters.