Ann Arbor police-courts building public open house scheduled for April 16
Posted on Tue, Mar 22, 2011 : 5:48 p.m.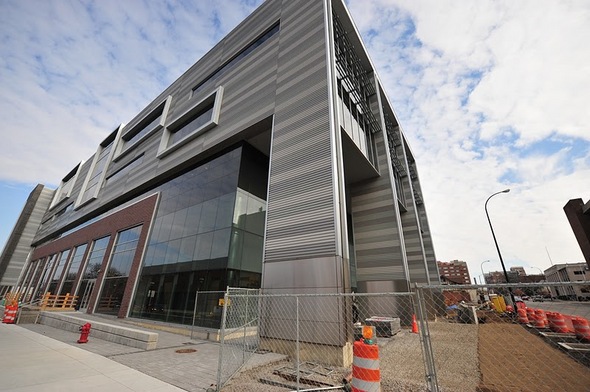 Ryan J. Stanton | AnnArbor.com
The city of Ann Arbor will offer the public a peek inside the new Ann Arbor Municipal Center building at a public open house scheduled for April 16.
The justice center — housing the Ann Arbor Police Department and the city's 15th District Court — will be open from 10 a.m. to 12 noon to commemorate the new facility, which began construction in March 2009 and opened its doors in January of this year.
Light refreshments will be served.
The event is expected to include a brief program and a guided facility tour. Scheduled speakers include City Administrator Roger Fraser, Mayor John Hieftje, Chief Judge Pro Tempore Elizabeth Hines and Police Chief Barnett Jones.
The new building, which came at a cost of nearly $50 million, is located at 301 E. Huron St., at the corner of Fifth and Huron. It stands adjacent to the city's 1960s-era city hall.