Posted on
Mon, Jan 25, 2010 : 6:05 a.m.
Ann Arbor school buildings 87.8% full; superintendent says closures not needed to balance budget
By David Jesse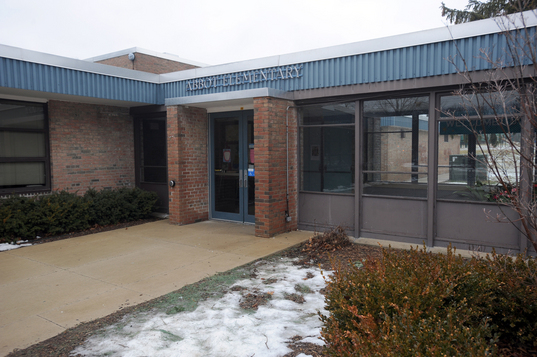 Lon Horwedel | AnnArbor.com
The Ann Arbor school district can cover its almost $20 million budget deficit this year and next without closing an elementary school, Superintendent Todd Roberts says.
But what happens after that remains a big question mark as the district copes with a ongoing budget crisis.
District officials did say reviewing how each school-owned building is currently being used would be part of a review by a task force being formed this spring to evaluate how the district is doing on following its strategic plan.
A blue-ribbon panel met in 1985 and 1986 to make a similar study. Out of that recommendation, seven buildings were closed - the last time any Ann Arbor school buildings were closed, district officials said.
Ann Arbor parent William Roston, who has two sons in elementary school in the district, said he's glad to hear schools likely won't be closed in the near future. But he also sees why school closings could be considered.
"It's good, because we don't have to worry about the kids going somewhere else and not having a neighborhood school, but I think there's plenty of room in lots of these schools, and the district could really save money by closing them," Roston said.
The numbers
If all the classrooms in Ann Arbor school buildings were at capacity, the district could hold well over 18,000 students - about 2,000 more than it currently has.
Ann Arbor's schools are now running about 87.8 percent full, according to documents prepared by the district.
The district uses a state formula in bond applications to determine capacity numbers, said Randy Trent, the district's executive director of physical properties. That formula works out to about 25 students in a room for elementary schools. Building capacity is determined by multiplying the number of rooms - minus spaces for things like resource rooms, media centers and other non-classroom spaces - by 25.
The capacity rate varies building-by-building, even when comparing elementary, middle and high schools.
The district is overflowing at the high school level. It is about 97 percent full, even when taking into account the relatively low capacity rate at Skyline and Stone high schools, along with the Roberto Clemente Development Center.
That's because both Pioneer and Huron are well above capacity. The numbers will change in the next two school years as Skyline becomes fully populated with students.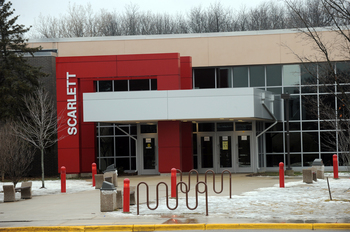 Lon Horwedel | AnnArbor.com
Roberts has already proposed looking at how the district handles alternative education at the high school level. Some staff members are speculating that Clemente and Stone, which both serve alternative students, will be combined.
At the elementary level, the district is at about 89 percent full, district records show. There's room for about 900 more elementary school students in the district.
Capacity ranges widely between schools. At Pattengill, Lawton and Dicken, the capacity rate is over 100 percent, whereas at Bryant, the rate is 70 percent.
Pattengill and Bryant are paired schools. Students go to Bryant for kindergarten through second grade, then move to Pattengill for third through fifth grade.
The biggest capacity hole comes at the middle school level, where the district is only 74 percent full.
"There just doesn't seem to be as many students in the hall when I go to visit my son as there were a few years ago when my daughter was there," said Ricky O'Neil, whose son goes to Tappan Middle School.
The money
Closing a school wouldn't fix the entire budget problem, district officials said. It would only save about $600,000 a year out of the operational budget.
Selling a school can generate additional income, but that's a one-time only fix, district officials said.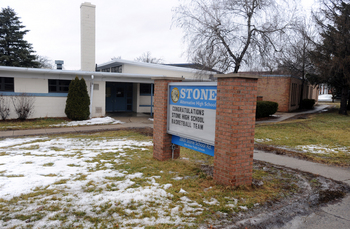 Lon Horwedel | AnnArbor.com
And in a tough economy, there's no guarantee schools will sell. For example, both Ypsilanti and Willow Run have recently closed elementary schools, and both have struggled to find buyers for them.
That said, if the district decides to close a school, it will look at a number of factors, Roberts said. He added there's no magic capacity rate that would automatically trigger a closure if the school fell under that number.
"It's more about trends," he said. "Is there a falling enrollment over a number of years? What does the demographic projections tell us are coming? It's also about what's cost-effective and what fits our program. They all go into determining whether we would close a building."
• Map of Ann Arbor's schools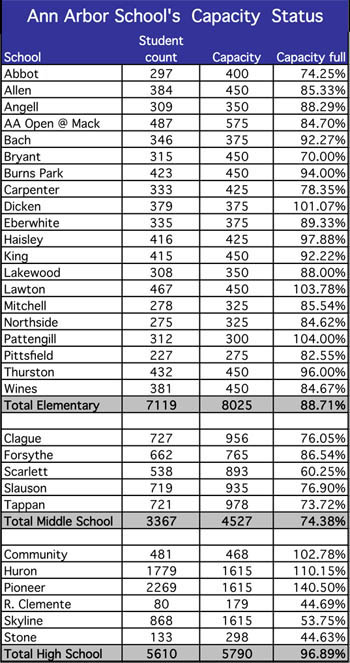 David Jesse covers K-12 education for AnnArbor.com. He can be reached at davidjesse@annarbor.com or at 734-623-2534.