School Spending report:

District officials: Community High School attracts students to Ann Arbor

Posted on Tue, Jan 26, 2010 : 6:04 a.m.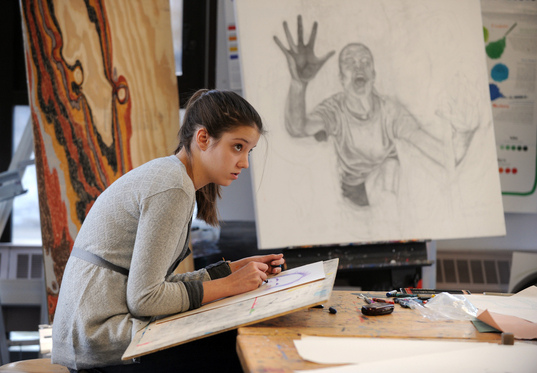 Lon Horwedel | AnnArbor.com
Ask longtime Ann Arbor Community High School counselor John Boshoven the biggest misconceptions about his school, and he isn't at a loss for words.
"They think we're still 'hangout high' or a 'druggie school'," he said during a recent tour of Community, an alternative high school in the Ann Arbor school system. "That's really not the case. Students who go here want to do school. They are smart and independent and know what they want to get out of school."
Long lauded as an unique jewel of the school district, Community High has drawn fire recently from some parents and residents who wonder how a district struggling with budget problems can continue to run what they consider almost a private school.
District officials say they need to keep Community open because it attracts students to the district. Each student enrolled results in more than $9,000 from the state in funding.
"We have evidence that families move to Ann Arbor because of Community," said Jennifer Hein, the dean of the school.
The numbers
Nearly 500 students attend Community High School, which has grades 9 through 12 and is located in Kerrytown. Students apply to attend the school and are entered into a lottery drawing for the available spots.
Last year, the school had 368 applicants. Each year, 120 students are offered slots and around 108 accept.

The student population includes 213 who are split enrolled, taking classes at Community and either Huron or Pioneer.
The district is scheduled to spend $4.2 million on the school this year. That includes $2,057,589 classified as instructional services - which is teachers, teaching assistants and counselors, among others. There are 19.32 full-time equivalent teaching positions at the school.
The district spends nearly $2 million a year on support services and supplies, district financial records show.
That breaks down to $8,854 per student, which is higher than the per-student cost at Pioneer ($8,248), but lower than the per-student cost at Huron ($8,996).
The school is 74 percent white, with black students making up 7.3 percent of the student body and those considered multi-ethnic making up 7.1 percent. By comparison, Pioneer's student body is 60.3 percent white, 13.3 percent black and 13.8 percent Asian. Huron's student body is 48.3 percent white, 19.6 percent black and 15.6 percent Asian.

The experience
Community was founded in the 1970s and quickly became known as a counter-culture school.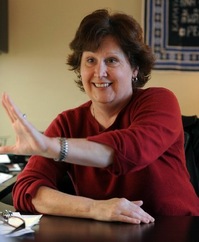 That impression still exists to some extent, but there's seriousness under the façade.
"Some of the styles, some of the affects change, but the inquisitiveness and the goofiness is still there," longtime English teacher Judith DeWoskin said. "The scholarly passion is still there. If you come here, you agree with our belief that our kids should play a big role in determing their education."
That means the district's Community Resources program, where students take for-credit classes taught by real-world professionals, is headquarted at Community and draws a lot of Community students.
The school also has a much-praised Forum program, where students are put into a group with all grades of students and assigned to a teacher who gets to know them on a very personal level.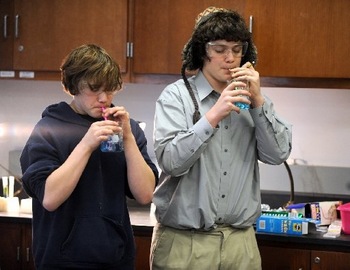 "You have to be willing to work hard to come here," Hein said. "We want kids who want to take control of their education."
Parent Will Laskill has two students attending other Ann Arbor high schools. He questioned why the things that make Community successful can't be done in the other schools.
"Do we really need this school just for the elite students in the district? Shouldn't the district be using this stuff in the other high schools? I don't think the district should keep the school open now, especially when they need to make so many cuts," he said. "If you still want to have a Community, why not move it into one of the other schools and make a program inside one of those schools?"
Hein said she doesn't know whether that would work.
"Students really identify with going to Community," she said. "There's a difference in saying I go to Community versus I'm going to that school on the hill and my classes are in that wing. One of the real attractions to our program is its location. We have students that walk downtown. We have students that walk over to the University of Michigan to go to classes.
"What we do here we do really well."