Posted on
Thu, Mar 17, 2011 : 5:58 a.m.
'Tough reductions' needed as Ann Arbor schools face projected $15 million budget deficit, officials say
By Kyle Feldscher
Ann Arbor Public Schools face a $15 million structural budget shortfall for the coming fiscal year, interim Superintendent Robert Allen said in a presentation Wednesday.
Speaking to the Ann Arbor Board of Education, Allen said the cuts to K-12 education from Gov. Rick Snyder's proposed budget, an increased retirement rate and contractual and legal obligations all contribute to the deficit.
The projection assumes the special education millage renewal on the ballot for May 3 passes. If voters were to reject the millage renewal, the deficit would increase to about $21 million, Allen said.
The district could expect to see cuts, Allen said.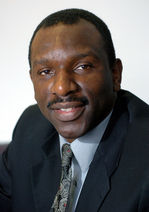 File photo
"Our deficit for next year will be approximately $15 million if we took no steps to make reductions," he said. "The impact on our fund balance would take it from about $19.6 million to less than $5 million in one year. It's crucial for us to make extremely tough reductions at this point in time."
Allen will make a detailed presentation of the situation the district is facing at a public meeting at 6:30 p.m. Monday at Pioneer High School. The district plans to have a budget approved by early June.
In his budget proposal released in February, Snyder proposed a $300 per pupil cut to K-12 education funding, on top of the $170 per pupil cut from the previous fiscal year. Increased retirement costs of about $230 per pupil mean school districts in the state of Michigan are facing what is, in effect, a negative impact of about $700 per pupil. AAPS currently receives about $9,500 in per pupil funding.
Allen emphasized his belief that it is impossible for a school district to cut its way out of a deficit that large. He said the district has come up with a number of creative ways in the past few years to balance the budget, citing the district's cap on health care and work with employee unions. He said the Ann Arbor Education Association agreed to give back $4.4 million to the district last year.
"You cannot cut your way out of a structural deficit. You have to change the structure," he said. "There has to be changes on the revenue side or there has to be changes on the expenditure side. As we move forward, if there are no changes at the state level, unfortunately, the school district can't look the same any more."
Allen noted the district's pension system is one reason costs were rising. He said the district has a defined benefit pension system, as opposed to the defined contribution system many private sector employers use.
He said the contribution system allows employers to control costs more readily because each employer only purchases what benefits it can afford. However, with defined benefits, the school district is forced to adjust to costs of the benefits it has already agreed to provide.
"With more and more people moving out of the state, there are less workers contributing but you still have to support the same number of people benefiting from the plan," he said.
The discussion of K-12 funding at the state level quickly worked trustees into a fervor.
Trustee Glenn Nelson said Snyder and Republicans in Lansing have targeted education as a means to balance the state budget.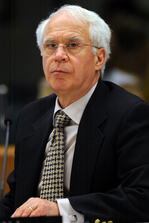 Nelson said state government needs to cover a $1.3 billion budget shortfall and Snyder's plan to install a flat 6 percent corporate income tax, which would amount to about $1.7 billion.
By making cuts to education, both in the School Aid Fund and to higher education, and by taxing pension funds and other personal income taxes, Snyder found the money to allow for his business tax cut, Nelson said.
"It's finding the money in children and the elderly to finance a huge business tax cut," Nelson said. "Speaking as one who has started taking some pension money, if it was for K-12 education, if it was for higher education, if it was for Medicaid, I would support it and support it gladly."
Allen and trustees discussed various ways to raise revenue outside of increased state funding but came to the conclusion that nothing could truly fix the budget problem other than changes at the state level.
In his presentation, Allen suggested doing more to increase enrollment and working more with the Ann Arbor Public Schools Educational Foundation to raise private donations.
He said there are 1,274 students who live within AAPS boundaries and currently do not attend AAPS schools. School board president Deb Mexicotte pointed out that even if all those students decided to come to Ann Arbor schools, it would still not cover the projected structural deficit.
Trustee Christine Stead said there is an atmosphere for private giving in Ann Arbor, because businesses have a vested interest in AAPS doing well.

"I believe that because the success of public schools is so important to businesses and other people in our community that they would want to see us be successful," she said.
While Mexicotte said she agreed with Stead, she said private giving would not solve any budget issues; change has to come from Lansing.
"The structural deficit will continue to eat at any additional revenue we bring in year after year after year," she said. "We can't cut our way out of a structural deficit, but we can't privately fund our way out either."
Kyle Feldscher covers K-12 education for AnnArbor.com. He can be reached at kylefeldscher@annarbor.com or you can follow him on Twitter.