Posted on
Tue, Oct 16, 2012 : 9:45 a.m.
Ann Arbor to put proceeds from sale of former YMCA property toward affordable housing
By Ryan J. Stanton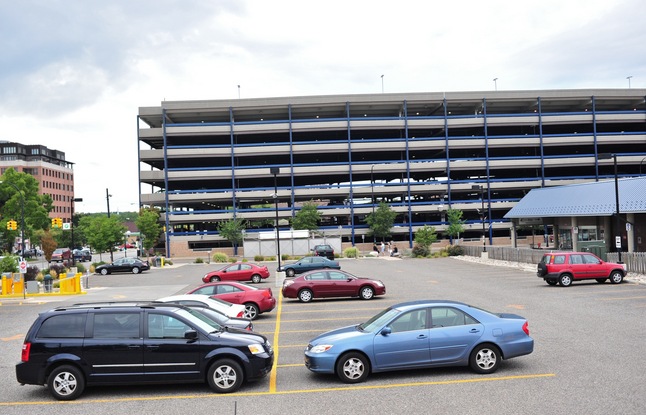 Ryan J. Stanton | AnnArbor.com
The
Ann Arbor City Council
went along with a
recommendation from its budget committee
Monday night and set a new policy for how to use
proceeds from future sales of city property.
The policy makes a special exception for the former YMCA property at the corner of William and Fifth, which the city acquired in 2003 for about $3.5 million.
The city demolished the Y building, including 100 units of affordable housing on the site, and has been looking for a way to make up for the lost units ever since.
The new policy stipulates that net proceeds from the eventual sale of the so-called Y Lot, whenever that might be, first will be used to repay the various funds that expended resources on the property, after which any remaining proceeds will go to the city's affordable housing trust fund.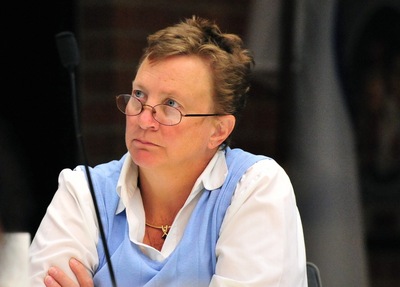 Ryan J. Stanton | AnnArbor.com
The city has a balloon payment due on the Y Lot next year after years of interest-only payments. It's one of four sites that are now surface parking lots that the city is considering selling for redevelopment as part of the Connecting William Street initiative led by the Downtown Development Authority.
For all other city-owned property, the policy states the City Council will determine on a case-by-case basis how to best use the proceeds from any future sales by considering all of the needs of the city at the time of sale, especially the need for affordable housing.
However, no less than 10 percent of net proceeds of any sale will be allocated and distributed to the affordable housing trust fund, according to the policy as amended.
Before agreeing to that policy, the council voted down a proposal from Council Member Sandi Smith that would have directed 85 percent of the net proceeds from future sales of all downtown city-owned properties toward affordable housing. Even when Council Member Margie Teall, D-4th Ward, offered an amendment to reduce it to 60 percent, it still didn't pass.
A majority of council members agreed they liked the intent of Smith's proposal, but they thought it was too restrictive and they wanted future councils to have more leeway than it offered.
Considering there are millions of dollars in deferred capital needs for the city's public housing, Smith said she feared relying on future councils to set aside discretionary money would barely put a dent in the problem. She said there needs to be a large infusion of money.
Shortly after midnight, toward the end of what was a five-hour meeting, council members went around the room thanking Smith for her service on council for the last four years. Monday's meeting was Smith's last as a council member since she won't be around for the council's next meeting.
Smith is stepping down and will be replaced next month by Sumi Kailasapathy, who defeated Eric Sturgis in the Democratic primary in August.
Mayor John Hieftje recently reappointed Smith to continue serving on the DDA's governing board through August 2016. She also is expected to stay involved with the city's North Main-Huron River Corridor Vision Task Force, which is looking at ways to improve the North Main corridor.
Council Member Stephen Kunselman was absent.
Ryan J. Stanton covers government and politics for AnnArbor.com. Reach him at ryanstanton@annarbor.com or 734-623-2529. You also can follow him on Twitter or subscribe to AnnArbor.com's email newsletters.