Posted on
Thu, Dec 20, 2012 : 6 p.m.
Ann Arbor's Rebekah Warren named 2012's most liberal member of the Michigan Senate
By Ryan J. Stanton
State Sen. Rebekah Warren, D-Ann Arbor, has been named 2012's "Most Liberal Senator" by the MIRS News agency in Lansing for the second year in a row.
Warren said she considers it an honor to be recognized for her liberal voting record by one of the prominent news magazines covering the state Capitol.
"This distinction was determined by my votes to protect the women, families, workers and natural resources of our state," she wrote on her Facebook page on Thursday.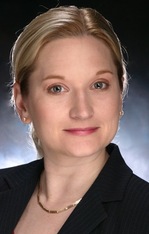 "In a climate where my votes to support public education, reproductive choice, clean air and water, and domestic partner benefits are too often cast in the face of overwhelming legislative obstacles, please know that I enter 2013 more determined than ever to keep fighting for the progressive values that will help us move Michigan forward for all of our citizens," she added.
The rankings were based on 36 roll call votes selected by MIRS and tabulated through an online tool on MichiganVotes.org.
While Warren was named the most liberal, state Sen. Patrick Colbeck, R-Livonia, was named the most conservative.
Warren also was named the most liberal voting member of the state House in 2010 and the most liberal senator in 2011.
The Ann Arbor-based 18th Senate District has historically featured the chamber's most liberal member. Ann Arbor's Liz Brater took the honor four times in 2003, 2004, 2009 and 2010 before she retired and Warren took her place.
Warren told MIRS she's proud to be a liberal because liberals focus on "taking care of the world around us" and helping those in need by "creating a system of fair play."
She hasn't had much of a chance to further a liberal agenda with Republicans holding a 26-12 advantage in the Senate, though.
Warren attracted attention this year for her strong opposition to anti-abortion legislation put forward by her Republican colleagues. She offered up multiple amendments mocking it, including one requiring rectal exams before men could get a prescription for Viagra and another requiring that men be screened first to ensure they are not being coerced into having a vasectomy.
Warren also helped put on a rally in Lansing called "Vaginas Take Back the Capitol" after Republicans banned state Rep. Lisa Brown, D-West Bloomfield, from publicly speaking in the House after she uttered the word "vagina" during a speech back in June.
To view Warren's voting record, visit MichiganVotes.org.
Ryan J. Stanton covers government and politics for AnnArbor.com. Reach him at ryanstanton@annarbor.com or 734-623-2529. You also can follow him on Twitter or subscribe to AnnArbor.com's email newsletters.