Posted on
Wed, Dec 12, 2012 : 6:12 p.m.
Rebekah Warren proposes changes to anti-abortion bill to ensure men aren't coerced into vasectomies
By Ryan J. Stanton
State Sen. Rebekah Warren, D-Ann Arbor, made waves in the Michigan Senate on Wednesday when she offered up multiple amendments to so-called anti-abortion legislation.
"If women have to be screened to see if they are being coerced into having an abortion, I offered the amendment to have men be screened to ensure they are not being coerced into having a vasectomy," Warren said of her defeated proposal.
Her colleagues also voted down a separate amendment she offered requiring rectal exams before men could get a prescription of Viagra or other medication for erectile dysfunction.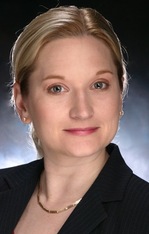 Warren said she offered the amendments to create parity in how reproductive health care is provided in Michigan and to expose the GOP-backed legislation for what it is.
"Which is a shameless, backdoor attempt to shut down reproductive health care clinics in this state and make it impossible for women to access safe and legal care," she said.
The legislation in question is House Bill 5711, the same abortion bill that spurred the censure of female Democrats in the state House earlier this year and a performance of the "Vagina Monologues" at the state Capitol in June.
After a 27-10 vote in favor of the bill in the Senate on Wednesday, it heads back to the House for concurrence with minor changes made, including a date change on when clinics would have to have been in existence to receive a potential waiver from any requirements.
Warren's amendment that physicians must ensure men are not being coerced into getting a vasectomy failed in a 14-24 vote. It picked up support from two female Republican senators, but otherwise was soundly rejected by the mostly male, Republican-controlled chamber.
Republicans are supporting passage of HB 5711 as an effort to better regulate abortion clinics and protect expectant mothers from being forced to have an abortion. The controversial legislation attracted national media attention when it passed 70-39 in the House back in June.
The bill adds new restrictions and regulations for abortion practices in Michigan, addressing the disposal of fetal remains, prohibiting the use of teleconferences to prescribe abortion medication and making it a crime to coerce a woman into having an abortion.
Republicans call the measures commonsense reforms that are long overdue. Democrats fear they would institute an onerous and bureaucratic licensing and regulatory process, while enacting expensive new fees that could shut down many clinics.
"It's not about finding solutions to real problems," Warren said.
"They dress it up as something to do with protecting women and providing safer medical care, but they won't extend the same requirements to any other health care clinic or surgical center. They won't subject men to the same requirements as women as they seek health care."
Warren said if women are denied access to telemedicine — even though 21 of Michigan's 83 counties do not have a single OBGYN — and must undergo a physical exam before obtaining the medical abortion pill, then men should be denied access to telemedicine and be required to undergo a physical exam before obtaining erectile disfunction medication.
State Rep. Jeff Irwin, D-Ann Arbor, sounded off on other legislation working its way through the Legislature, saying Michigan Republicans are "continuing their parade of horribles."
He said one bill provides "conscience exemptions for health care providers so that doctors, nurses, pharmacists and others can refuse to serve patients based on bigotry." And other legislation mandating that all insurance plans offer abortion coverage only as a separate opt-in, he said, is anti-woman, flies in the face of reason and attempts to inject religious principles into statute.
State Rep. Rick Olson, R-York Township, said he'll probably stick to how he voted back in June and support sending HB 5711 to the governor's desk, along with the other bills Irwin mentioned.
Olson acknowledged he's not tracking the legislation closely, and he said he didn't feel entirely comfortable with the conscience exemptions bill, but he'd probably vote for it anyway.
"My guess is these are bills that are being pushed by Right to Life and these are ways at nibbling away at the availability (of abortion services in Michigan), to get right down to it," he said. "That's my take on it, but these are ones I haven't gotten deep in the weeds on myself."
Sen. Joe Hune, R-Hamburg Township, whose district includes a portion of Washtenaw County after redistricting, could not be reached for comment. Ari Adler, a spokesman for House Speaker Jase Bolger, also could not be reached for comment.
Ryan J. Stanton covers government and politics for AnnArbor.com. Reach him at ryanstanton@annarbor.com or 734-623-2529. You also can follow him on Twitter or subscribe to AnnArbor.com's email newsletters.