Posted on
Wed, Nov 9, 2011 : 2:30 p.m.
Anti-Nickelback petition: Creator says he never dreamed it would go so far
By Cindy Heflin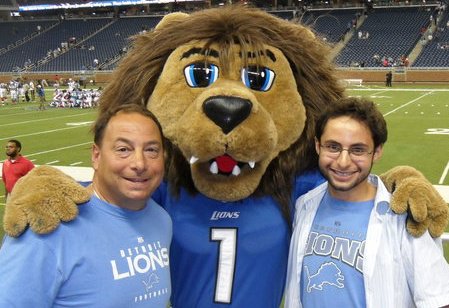 Photo courtesy of Dennis Guttman
Dennis Guttman
never expected to be standing in a media spotlight. But so far, the
University of Michigan
graduate student has been interviewed by ESPN, several CBC outlets, several Detroit television stations and a handful of radio stations.
They all want to talk about one thing: his online petition calling on the NFL to get someone other than Canadian rock band Nickelback for the halftime entertainment of the Detroit Lions Thanksgiving Day game against the Green Bay Packers. As of about 2 p.m. Wednesday, the petition had 50,177 signatures.
"I'm shocked. I wasn't expecting to make news with it," he said. "I figured it would get a bunch of signatures, but I had no idea it would be this many this fast and have so much news coverage."
He also was featured during "The Daily Show with Jon Stewart"'s "Moment of Zen" feature on Tuesday.
Fortunately, he's not quite a household name yet, and no one who doesn't already know him has recognized him on the street yet. "I prefer it that way," he said.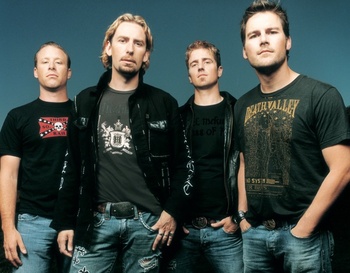 Guttman learned after he launched his petition that it's the NFL and the United Way, not the Detroit Lions, who decide who plays at the halftime show, and he noted that the NFL has said the
choice for halftime entertainment hasn't actually been announced
, even though the Oakland Press reported Nov. 1 that Nickelback had been selected.
Guttman, an Ann Arbor native, said he's received lots of attaboys and other positive comments, many from strangers, regarding his petition on his Facebook page. He's also had some online hate mail from Nickelback fans, he said. Some have called him names, such as Guttless or Buttman. One person wrote: "Dennis you big Dunce! Now how does it feel to have people declare their hate for you!!!"
Guttman said he respects the commercial success Nickelback has achieved, but just doesn't like the band's music. "All their songs sort of sound the same. They're very repetitive, very bland. I think (lead singer) Chad Kroeger sounds like he's constipated when he sings."
He said the band's music doesn't represent Detroit well. He noted that Ann Arbor native Mayer Hawthorne has offered himself as an alternative to Nickelback, and Guttman said he'd be thrilled with that choice though he acknowledged the NFL is probably looking for someone with more name recognition.
But Guttman said he'd be at the Thanksgiving Day Game regardless of who is the halftime entertainment.
"I definitely love my Detroit Lions more than I don't like Nickelback.
And once the game's over, he expects to sink back into anonymity. Guttman, who expects to finish a master's degree in accounting this spring, said he plans to put the focus back on his studies. "I'm not trying to become a celebrity. I think I have a much more promising career in finance than I would in starting petitions."