Posted on
Wed, Feb 13, 2013 : 2:59 p.m.
Former Huron High School classmate of man shot dead after police chase: 'He was just a normal kid'
By John Counts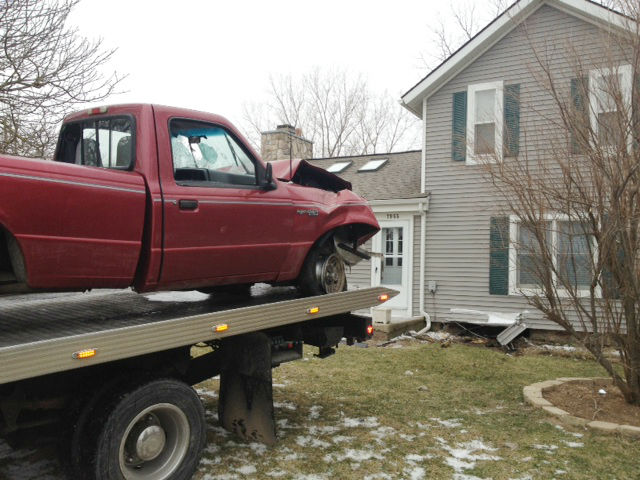 John Counts | AnnArbor.com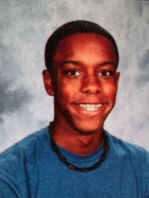 Huron High School 2011 yearbook
He was a doctor's son and a basketball player at Huron High School.
He was known for being quiet and withdrawn.
How 18-year-old Gabriel "Gabe" Stevenson ended up as an arson suspect shot dead by a Michigan State Police trooper early Tuesday morning after a car chase is a mystery to people who knew him.
"This incident really doesn't describe the person (Stevenson was)," said Lee Arthur, Stevenson's freshman basketball coach at Huron. "He was not a vicious person. I was very surprised to hear about what happened."
Arthur said Stevenson played basketball his freshman and sophomore years, but then quit sports altogether. Arthur sensed a change in the young man.
"I think he had some problems," Arthur said. "... Something else took over. He battled personal demons."
More coverage
Read more on the shooting of an Ypsilanti man following a police chase
Working with school officials, Stevenson's family sought to get him help, Arthur added. While he attended Huron and was supposed to graduate in 2012, Stevenson did not complete high school, said Liz Margolis, spokeswoman of Ann Arbor Public Schools.
"He had fantastic parents," Arthur said. "They were hurting for a long time. I know they're just tore up about this."
A man who answered the phone at the Pittsfield Township home where Stevenson's family lives would not identify himself beyond being a "representative of the family." He told AnnArbor.com this is a very hard time for the family and that they don't want to comment.
"It's an ongoing investigation," the man said.
Stevenson's death also came as a surprise to his former basketball teammate, Jeff Hugan.
"Gabe was a cool, mellow kind of guy," he said. "He didn't talk much. He was just a normal kid. He didn't cause any trouble."
Ethan Hines, another former teammate of Stevenson, said former classmates he's spoken with about the incident were "shocked."
"The whole time I knew him, I would have never expected anything like this," Hines said. "He was always a good kid."
A Michigan State Police trooper shot and killed Stevension early Tuesday morning after he charged officers while wielding a knife, police said. The shooting came after Stevenson led officers on a two-county chase, they said.
Around 2 a.m. Tuesday, Northville Township officers were called to investigate an unoccupied vehicle on Napier Road north of Six Mile Road, according to police. Eighteen minutes later, an explosion was reported in the same area. Officers responding to that call saw the vehicle leaving the area.
Police conducted a traffic stop of the vehicle on Six Mile Road, and Stevenson, who was driving, fired shots at police before fleeing west on Six Mile in the truck. Eventually, Stevenson lost control of the car and crashed into a home in the 7900 block of Dixboro Road, where Six Mile takes a jog to the north before continuing on west.
Stevenson attempted to break into the home by breaking a window, but was confronted by Northville Township, Michigan State Police and other police personnel. Police said he advanced toward officers and lunged with a knife. A Michigan State Police trooper fired one shot and killed Stevenson.
The trooper is still on administrative leave pending a standard state police investigation, Lt. Michael McCormick said Wednesday. Investigations of this type generally take about two or three weeks, he added.
Meanwhile, Northville Township police are continuing to investigate the explosion that set in motion the events that led to Stevenson's death.
The township's Director of Public Safety, John Werth, did not return phone calls Wednesday.
John Counts covers cops and courts for AnnArbor.com. He can be reached at johncounts@annarbor.com or you can follow him on Twitter.