Posted on
Wed, Jul 17, 2013 : 12:11 p.m.
Man who stabbed wife to death to serve 30-36 years in prison
By Kyle Feldscher
The 44-year-old Pittsfield Township man who admitted to stabbing his wife to death with multiple knives will serve between 30 and 36 years in prison, according to court records.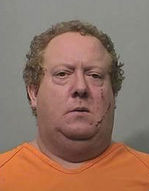 Courtesy of the WCSO
Jean-Pierre Trias was sentenced by Washtenaw County Trial Court Judge Donald Shelton Tuesday, records show. Trias pleaded guilty to second-degree murder in a plea agreement announced in June that required him to spend at least 30 years in prison.
Trias will serve between 30 and 36 years in prison for murdering Katherine Porter, his 53-year-old wife, on Jan. 10 in their Pittsfield Township home in the 4700 block of Hickory Pointe Boulevard.
At a court hearing on June 18, Trias admitted to the grisly crime. He told Shelton he stabbed Porter multiple times with two different knives — one of which was still in Porter when officers responded to the home to check on Trias the next day — and left her body in the bathroom of the home.
Her body was bruised, had numerous superficial cuts and three or four injuries that appeared to be bite marks, according to Washtenaw County medical examiners. Trias also suffered injuries that night — medical examiners said he had wounds on his face that appeared to be consistent with fingernail scratches.
The couple married in August 1995 and Trias once filed for divorce, but the couple reconciled.
Trias is a former Eastern Michigan University employee, where he was worked off and on from September 2003 until Dec. 31, 2012. He worked in the mathematics department as a part-time coordinator of math tutoring and testing services, while also serving as a graduate assistant.
Kyle Feldscher covers cops and courts for AnnArbor.com. He can be reached at kylefeldscher@annarbor.com or you can follow him on Twitter.