Posted on
Thu, Feb 14, 2013 : 3:56 p.m.
Police: Man shot and killed by trooper was involved in feud with Northville Township man
By John Counts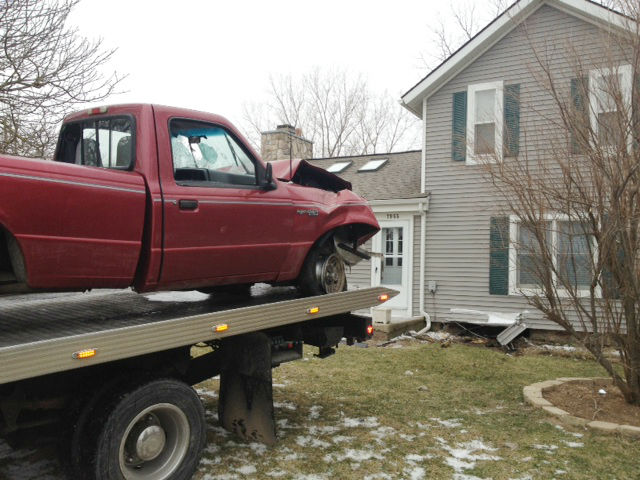 John Counts | AnnArbor.com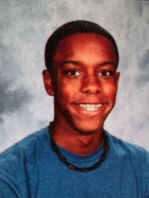 Huron High School 2011 yearbook
Gabriel Stevenson was attempting to start a fire for the third time in the past three months at the home of an 18-year-old Northville Township man when police intervened, chased him for seven miles and shot him dead in Salem Township, police said Thursday.
The feud started over the summer when there was an incident between Stevenson and the Northville Township man in Ypsilanti, said John Werth, the township's director of public safety.
"There was an altercation that took place between the two of them," he said.
Drugs may have played a part, according to a release from police. A search warrant executed at Stevenson's Ypsilanti apartment yielded additional ammunition, marijuana and other "items associated with the distribution of marijuana," the release stated.
Werth said Stevenson is suspected of attempting to start fires at the home where the 18-year-old lived with his parents in the area of 8660 Napier Road. Attempted arsons in that general vicinity on Dec. 2 and Dec. 9 already had Northville Township police officers on alert early Tuesday morning when they noticed a suspicious vehicle parked on Napier north of Six Mile Road.
The 1993 Red Ford Ranger pickup was empty and had a plastic bag covering the license plate, Werth stated in the release.
Officers who checked it out could "smell gasoline in the (pickup)," Werth said. Police soon saw a vehicle on fire in a nearby driveway and notified the fire department.
Police spotted the red Ford pickup traveling west on Six Mile Road just west of Napier. Northville police pulled Stevenson over. He was the only one inside the pickup.
As officers ordered Stevenson out of the vehicle, "the driver began searching for something in the vehicle. The driver then turned and fired at officers, striking one of the patrol vehicles," according to the release.
Stevenson fled as officers returned fire. Northville Township police and later the Michigan State Police gave chase. Eventually, Stevenson lost control of the car and crashed into a home in the 7900 block of Dixboro Road, where Six Mile takes a jog to the north before continuing on west.
Stevenson attempted to break into the home by breaking a window, but was confronted by police.
"The suspect was given multiple instructions to surrender," Werth stated in the release. "Officers fired four less-lethal rounds at the suspect, striking him."
Police said he advanced toward officers and lunged with a knife. A Michigan State Police trooper fired one shot and killed Stevenson.
Erica Brooks, who went to Huron High School with Stevenson, saw Stevenson last Friday after not seeing him for about six or seven months and said he "seemed completely different," she wrote in an email to AnnArbor.com.
"He didn't talk much and wouldn't make much eye contact with me," she wrote. "It was almost like he wasn't really there. (He) … seemed a little paranoid also; he kept looking around."
Brooks said she will always remember Stevenson how she knew him in high school, as a quiet kid.
"He'll always be in my heart," she said.
John Counts covers cops and courts for AnnArbor.com. He can be reached at johncounts@annarbor.com or you can follow him on Twitter.