Posted on
Thu, Aug 1, 2013 : 7:35 a.m.
Police release photo of potential witness in U-M medical student's death
By Kyle Feldscher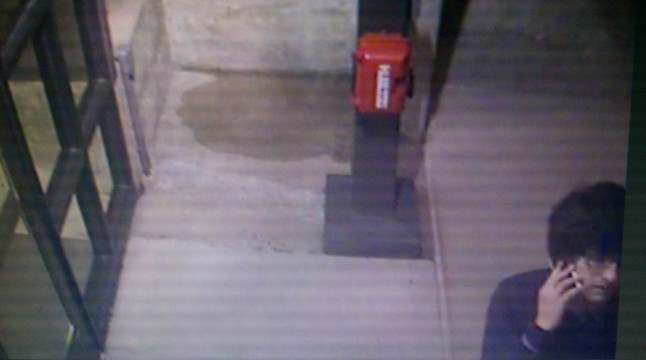 Courtesy of AAPD
Previous coverage:
Ann Arbor police want to speak to a potential witness spotted in the area of North Ingalls Street on July 23, the same night Paul DeWolf was killed in his home.
Ann Arbor police Detective Lt. Robert Pfannes said the man was near DeWolf's home in the Phi Rho Sigma medical fraternity in the 200 block of North Ingalls Street on July 23. DeWolf was found dead in his basement room at the fraternity just before 11:30 a.m. July 24 by a colleague.
Pfannes said the man is a potential witness and police are encouraging him to contact investigators. Anyone who might know the man is asked to call police to help identify him.
"This person is only a potential witness," Pfannes said in a statement.
The photo was taken from security camera footage from a building in the area of North Ingalls Street. It's unknown if DeWolf's home had security cameras.
Detectives are investigating DeWolf's death as a homicide. An autopsy showed he was killed by a single gunshot wound. His apartment was orderly and nothing of value appeared to be stolen.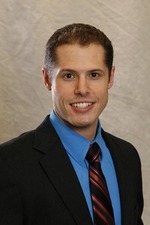 DeWolf was a prospective surgeon entering his fourth year at the University of Michigan medical school. He was a second lieutenant in the United States Air Force and was a reservist. He was set to enter the service following his graduation from medical school in May.
DeWolf was working a general surgery rotation at the VA Ann Arbor Healthcare System, classmates said. When he didn't show up for a scheduled assignment on the morning of July 24, a colleague was sent to check on him.
That colleague discovered DeWolf dead in his room and then called 911. The next day, police said they were investigating the case as a homicide.
On Tuesday, Ann Arbor police announced investigators from the Air Force and University of Michigan Police Department will be assisting AAPD detectives. U-M police and Ann Arbor police have increased patrols in the North Ingalls Street area since DeWolf's death.
Anyone with information on the case, or about the man in the photo, is encouraged to call the Ann Arbor police anonymous tip line at 734-794-6939 or Crime Stoppers at 1-800-SPEAK UP (773-2587).
Kyle Feldscher covers cops and courts for AnnArbor.com. He can be reached at kylefeldscher@annarbor.com or you can follow him on Twitter.