Posted on
Wed, Dec 12, 2012 : 3:50 p.m.
Susan Martin: EMU student found dead after suitemate reported not seeing her for days
By Cindy Heflin
Eastern Michigan University student Julia Catherine Niswender was found dead in her apartment off campus Tuesday after a suitemate reported not having seen her for several days, EMU President Susan Martin said in an email to the campus community Wednesday afternoon.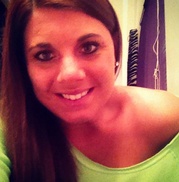 That detail into the investigation into Niswender's death was part of a message expressing sadness and condolences to Niswender's family.
Niswender, who Martin said was a junior majoring in communication, media and theater arts, was found dead at the Peninsular Place apartments in the 1000 block of Huron River Drive in Ypsilanti about 9:30 Tuesday night. Ypsilanti police said they are treating the investigation as an apparent homicide.
EMU spokesman Walter Kraft said the apartments where Niswender lived had individual bedrooms with doors separating them from the living area. Ypsilanti Police Sgt. Thomas Eberts confirmed police were called to Niswender's apartment after the suitemate reported not having seen her. Niswender was found in her bedroom, he said.
Martin's email was sent as the campus prepared for a safety forum at 4 p.m. Wednesday in the aftermath of Niswender's death. Martin also said a website had been set up to keep the EMU community informed about the death and that counseling is available to those who want it.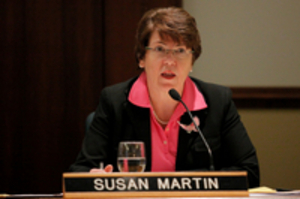 Read the text of Martin's email below:
It is with great sadness that I write to you this afternoon about the tragic death of one of our students. As we reported earlier, the student has been identified as 23-year old Julia Catherine Niswender. She was a junior in Communication, Media and Theatre Arts. She was found last night in her off-campus apartment, located in the 1000 block of Huron River Drive. Ypsilanti Police are investigating her death as an apparent homicide. The cause of death has not been determined and Ypsilanti Police have no information at this time on a possible suspect.

Our understanding is that police were called to Julia's apartment after a suitemate reported not having seen her for several days. The Ypsilanti Police Department is continuing to investigate the case. The EMU Police Department is working closely with Ypsilanti Police and we will report additional information as we obtain it, and as events may warrant.

Ypsilanti Police asks that anyone who might have information concerning this to contact Det/Sgt T.C. Eberts @ 734-482-9878 or Crimestopper's @ 1-800- SPEAKUP (773-2587).

Counseling is available for students and others in the EMU family who may want those services. You can contact Counseling and Psychological Services at 734-487-1118. The offices are located at 313 Snow Health Center. Counselors recommend that those interested call ahead before stopping in.

A dedicated website has been established to provide the latest updates on the student death and campus safety and security information, as well as information about counseling. In addition, we will have a campus safety forum today at 4 p.m. in the Student Center Auditorium, in which Chief Heighes and I will offer an update and safety recommendations.

Our deepest sympathy, thoughts and prayers are with Julia's family and friends at this time.

Susan Martin
AnnArbor.com reporter Kyle Feldscher contributed to this report.