Posted on
Wed, Dec 12, 2012 : 12:20 p.m.
Eastern Michigan University community mourns student found dead in apartment
By Katrease Stafford
Editor's note: This story has been updated to include information from a family spokesperson.
The death of an Eastern Michigan University student has devastated those who knew her.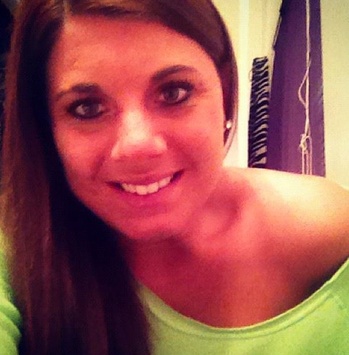 Julia Catherine Niswender
, 23, was found dead in her apartment in the 1000 block of Huron River Drive about 9:30 p.m. Tuesday night, Ypsilanti police said.
The cause of death has not been determined, police said in a news release, but is being treated as an apparent homicide.
Monroe resident Jacob McLaughlin has been designated as the Niswender family spokesperson.
McLaughlin told AnnArbor.com he has known the Niswender family for nearly 12 years and graduated in 2008 from Monroe High School with Julia and her twin sister, Jennifer.
McLaughlin declined to share any specific information about the investigation at the request of the family.
"There is an ongoing investigation and the main thing I want to stress is to respect the privacy of the immediate family and make sure the investigation is able to run its course," McLaughlin said.
McLaughlin said about 50 to 60 family members and friends have gathered at the family's house in Monroe to remember Niswender.
"The family is in complete and utter shock," McLaughlin said. "... It's devastating."
McLaughlin said the family will be releasing a statement at some point, though he isn't sure when.
A classmate and professor described Niswender as a career-driven and friendly individual.
EMU professor Megan Gore said Niswender was one of her "favorite" students. Niswender was a junior, majoring in communication, media and theatre arts at EMU. Niswender also attended Monroe Community College.
"She was passionate about her studies in electronic media," Gore said. "She strove to do her best no matter what the assignment was. Several weeks ago she took a trip to New York with our electronic media program and was so excited to share with me her experiences."
Gore said Niswender often shared her career aspirations.
"She always had a smile on her face and loved to laugh in class, making the classroom environment very special for everyone," Gore said. "I am devastated by her loss as I know her classmates are as well."
EMU student Adrienne Ayers was in an audio production class with Niswender that was taught by Gore.
"We worked together on an audio project for class and she was in my group," Ayers said. "Every time I came to class Julia was always happy and she was always nice to me. She was funny and always made me laugh. Her personality was the kind that would make you want to be friends with her. I never saw Julia upset or anything and she was a true sweetheart."
Niswender's sister, Jennifer, recently graduated from the EMU journalism program. EMU professor Carol Schlagheck, who taught Jennifer, also is from Monroe.
"It's tragic and I've met Julia and I knew her sister, Jennifer," Schlagheck said. "I'm crying. I'm shocked. They're both from Monroe and Monroe is mourning. It's horrible. We feel badly for the whole family. They were very close."
EMU police are working closely with Ypsilanti police in the investigation, EMU spokesman Walter Kraft said in an emailed message to the campus community Wednesday morning.
Niswender's apartment complex, Peninsular Place, was quiet Wednesday morning, with a few EMU students making their way to class down Leforge Road toward campus, peering at the TV news truck parked in the entryway of the complex. The apartments are near the intersection of Huron River Drive and LeForge Road.
Anyone with information about the case is asked to contact Detective Sergeant Thomas Eberts at 734-482-9878 or Crime Stoppers at 1-800-SPEAKUP (773-2587).
Katrease Stafford covers Ypsilanti for AnnArbor.com.Reach her at katreasestafford@annarbor.com or 734-623-2548 and follow her on twitter.