Posted on
Tue, Nov 6, 2012 : 3:45 p.m.
Court hearing rescheduled for man accused of killing 1-year-old; autopsy results awaited
By John Counts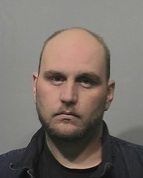 The Ypsilanti Township man charged with felony murder in the death of a 1-year-old boy under his care had his preliminary examination adjourned Tuesday in the 14A-1 District Court.
An examination was rescheduled for Dec. 4 as both the defense and prosecution await results of the autopsy on Chase Miller who police say died from blunt force trauma to the head while Michael Curtiss, 34, was baby-sitting for the 1-year-old Oct. 21.
"The people have yet to receive a copy of the autopsy report," said Assistant Washtenaw County Prosecutor Eric Gutenberg.
Curtiss appeared briefly in the courtroom before Judge Richard Conlin and only spoke when asked if he understood the conditions of waiving his right to a preliminary examination within 14 days.
"Yes," he said.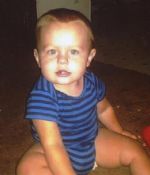 Courtesy Stark Funeral Services
Conlin granted the defense's motion for adjournment and ordered that Curtiss remain held at the jail with no bond.
Curtiss is charged with felony murder, first degree child abuse and possession of a controlled substance, heroin, less than 25 grams. The heroin was discovered when police were dispatched to Curtiss' Ypsilanti Township home in the early morning hours of Oct. 21 after receiving a 911 call from Curtiss that the child was choking, police said. Police have not confirmed if Curtiss was high on the drug the night the boy suffered the head injury that killed him.
When authorities arrived, the child was not breathing, police have said. CPR was administered by deputies until paramedics arrived and took the 1-year-old to St. Joseph Mercy Ann Arbor Hospital, where he was pronounced dead after resuscitation attempts failed.
John Counts covers cops and courts for AnnArbor.com. He can be reached at johncounts@annarbor.com or you can follow him on Twitter.