Judge decides to check out safety of Jenny's Market straw maze himself
Posted on Fri, Oct 19, 2012 : 12:45 p.m.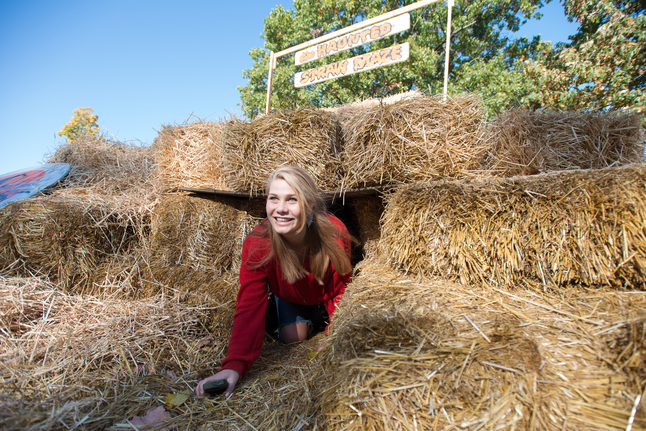 Courtney Sacco | AnnArbor.com
Judge Timothy Connors was not convinced.
Webster Township officials and attorneys wanted him to shut down a straw maze at a popular Dexter-area farm market during a hearing Friday in Washtenaw Circuit Court.
The maze at Jenny's Farm Market west of Dexter is a public nuisance and puts the safety of children at risk, a lawyer for the township told the judge.
"Show me," the judge said. Township attorneys couldn't. At least not to his satisfaction. So he decided to go have a look himself.
Connors said he would go out to the farm stand at Island Lake and Dexter-Pinckney Roads on Friday afternoon to inspect the maze and issue a ruling later in the day.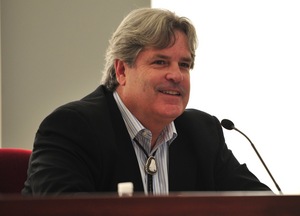 Ryan J. Stanton | AnnArbor.com
The judge is considering a complaint Webster Township filed earlier this month alleging that the straw maze, which consists of straw bales piled around and on top of scaffolding and plywood supports. The township alleges it violates its public nuisance ordinance and poses an imminent threat to public safety.
Market operator Burton Hoey, who has faced a litany of legal issues over the last 12 months, has said the maze is completely safe and stable. He said he's had the maze every year for at least 15 years with no problems. The township has never objected to it before, he said.
During the hearing Friday morning, township lawyer Helen Mills said plywood holding up the straw bales over the top of the maze is bowing, and the bales of straw are shifting and deteriorating.
She said a child could fall through the scaffolding supporting the straw structure or the entire structure could collapse. That would qualify as irreparable harm, she said, a standard the township needs to meet to secure a preliminary injunction shutting down the maze.
"Did you ever put up hay?" Connors asked.
"No sir," she replied. "I have moved straw bales out on the farm."
"I have," the judge said.
"What I hear here is you have concerns," he continued. "How is this irreparable injury other than concerns?"
That's when Connors, who is up for re-election this year against challenger Michael Woodyard, decided to go visit the maze himself. "I'll go out this afternoon," he said.