Posted on
Tue, Oct 30, 2012 : 4:31 p.m.
Eastern Michigan University to award $2.65M more in scholarship and grant money next year
By Kellie Woodhouse
Eastern Michigan University will set aside roughly $38.1 million for student scholarships and grants during the 2013-14 year.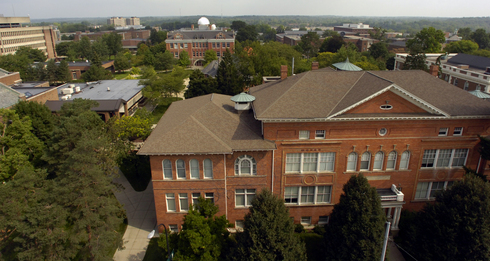 The school's eight-member Board of Regents unanimously approved the aid increase during its monthly meeting Tuesday.
The $38.1 million in aid and grants marks a 7.5 percent —or $2.65 million— increase over the current year. EMU officials have increased university-sponsored financial aid in part to compensate for increasing enrollment.
From fall 2008 to fall 2013, financial aid and awards will have increased by $16.7 million, or 78 percent.
Of the money awarded in 2013-14, roughly $26 million will go toward undergraduate scholarships, $7.1 million will go toward athletes and $4.4 million will fund graduate student awards. The remaining sum will be used to match federal grants.
The largest increase in funds will be allotted to EMU's existing Emerald Scholarship, which awards incoming freshmen with a minimum ACT score of 20 and GPA of 3.0 between $1,500 and $4,500 each year. All freshman applicants are automatically considered for the scholarship.
This year the school paid out 1,920 such awards, totaling $4.1 million in funds. Next year the school plans to distribute 3,775 awards, using $10 million. To do so, EMU is scaling back other scholarship programs.
For example, need-based university grants will decline from $3.4 million to $2 million. EMU estimates that 2,600 students will receive some level of need-based aid from the school, 1,000 less than this year.
Graudate aid —which usually means EMU pays a graduate student's tuition— is decreasing by an estimated $450,000 and athletic scholarships will decrease by $134,000.
Read more here: s17.pdf
Kellie Woodhouse covers higher education for AnnArbor.com. Reach her at kelliewoodhouse@annarbor.com or 734-623-4602 and follow her on twitter.