Posted on
Mon, Feb 4, 2013 : 5:58 a.m.
Former Ypsilanti High School principal says he was targeted for looking into district's spending
By Danielle Arndt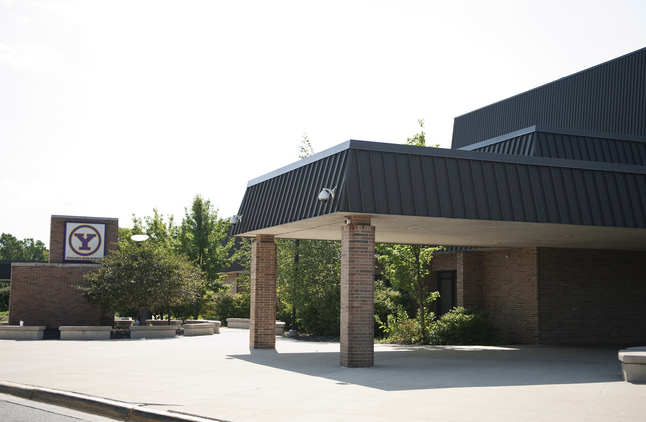 AnnArbor.com file photo
Previous stories:
A former Ypsilanti Public Schools principal says he was placed on administrative leave after questioning the district's use of grant money and spending inequities at Ypsilanti's two high schools.
High school Principal Rob Belous was placed on paid administrative leave in October to give the district time to investigate various ongoing concerns regarding his performance.
Belous is no longer employed by the district. He signed a separation agreement in mid-December and agreed to resign from his position, effective Dec. 31, after two months on administrative leave.
The agreement, obtained by AnnArbor.com, states Superintendent Dedrick Martin approached Belous "regarding his interest in separating his employment for economic reasons in light of the economic crises facing the district."
"I just wanted it to be over, to put Ypsilanti behind me and to move on with my career," Belous said in a phone interview Thursday.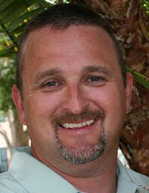 From Facebook
Belous received a lump sum of $10,000 per the agreement. He also agreed not to apply for re-employment within the district or to sue the district for any reason.
Executive Director of Human Resources Sharon Irvine sent the Oct. 2 letter placing Belous on leave. AnnArbor.com obtained the letter through a Freedom of Information Act request.
The letter states Belous was presented with the district's concerns at a meeting of which the date was not mentioned. The letter also says Ypsilanti Public Schools would be investigating the claims.
The concerns against Belous were listed as:
Soliciting, distributing and using nonpublic juvenile information to discriminate against students in enrollment practices;
Dishonesty in assigning responsibility for an instance of inappropriate enrollment practices
Creating a material disruption to school culture and climate;
Failure to maintain a safe environment;
Failure to adequately handle administrative duties;
Recurring inappropriate speech to students and staff;
And general unprofessionalism in conversations with students and staff.
But Belous says the concerns are bogus and his leave had more to do with his personal investigation into the district's spending of federal grant money and questions regarding inequitable expenditures at Ypsilanti New Tech and Ypsilanti High School.
Belous said the first red flag came in March 2012, when he was approached by Assistant Superintendent Jennifer Martin to sign off on a number of grant expenditures for his building.
"I thought it strange that we never got an actual audit report … and that grants were done this way," he said.
Belous was hired prior to the start of the 2011-12 academic year to lead YHS through a redesign and various other reforms. The high school was required to undergo a redesign after appearing on the state's persistently lowest achieving schools list.
Belous began noticing "gross inequities" in how much money was dedicated to YHS per student compared with Ypsilanti New Tech per student, he said. Both schools serve students in grades 9-12, yet New Tech receives more resources from the district, Belous said.
Ypsilanti New Tech High School opened its doors in fall 2010 and follows a national model of project-based learning with an emphasis on technology.
Belous brought up the subject of spending inequities numerous times to Irvine, Jennifer Martin and Dedrick Martin, he said.
In September 2012, Belous noticed several expenditures in a grant summary that did not occur, he says. Belous claims he was told by more than one district administrator in September to stop talking about the district's spending "if he cared about his career."
Belous filed a formal complaint with the U.S. Department of Education regarding the district's spending of Title 1, Title 2 and Title 31A grant dollars. Title 1 and Title 31A funding is provided primarily to help school districts supplement instruction and support services for at-risk and low-income or economically disadvantaged students. Title 2 provides funds for staff professional development to improve instructional quality.
A representative with the U.S. Department of Education Office of Inspector General confirmed in email Thursday a complaint against Ypsilanti schools was filed. No information about the investigation could be immediately released.
"We received a complaint about the district, looked into it, and then closed the matter," said Public Affairs Liaison Catherine Grant.

From LinkedIn
Irvine denied district officials had prior knowledge of Belous' questioning of Ypsilanti's spending habits.
"We didn't know anything about that until after the fact," she said. "… And frankly, we know (Belous) made a complaint, and the MDE (Michigan Department of Education) did come down and found no issues with what was reported. If he's alluding to a timing matter, it's immaterial and had no bearing on the concerns that were made about him."
Typically when a school employee is placed on administrative leave for an impending investigation, there is due process and the results of the investigation are presented to the employee and the employee has an opportunity to refute any findings, Irvine explained.
She said YPS officials had completed their investigation into the concerns brought against Belous. However, the separation agreement occurred before a final investigation meeting with Belous could be scheduled, she said.
Irvine declined to comment on the results of the investigation, stating because a final meeting with Belous never took place, the district cannot say for certain its findings would have "survived."
Emails obtained by AnnArbor.com revealed that, as part of the October investigation, Irvine looked into a report of possible alcohol use at the Senior Honors Night in May. Emails also showed the district investigated possible inappropriate speech and behaviors at the 2012 graduation ceremony and fall homecoming festivities.
Irvine said while she could not speak specifically to the details, the district found no merit to any of the above claims.
"None of it came forward as anything material," she said. "There was no evidence of any kind of alcohol use."
School board President David Bates, who attended both the Senior Honors Night and the commencement ceremony, said he did not notice any unusual or inappropriate behavior on Belous' part either of those evenings. Bates said Belous took over the high school during a very challenging time.
"I appreciated the positive things Mr. Belous brought to the high school and that he was able to contribute to the transition that took place there," Bates said. "I was sorry it didn't work out in the long run but wish him well with his future endeavors."
Although Belous no longer is employed with the district, he recently took to blogging about Ypsilanti's federal grant spending and the Ypsilanti-Willow Run merger in a post published on his blog: A Principals Perspective. In the post, he gives his opinion on why troubled districts continue to decline, using his experience with Ypsilanti (District A in the post) as an example.
He wrote that district administrators, their assistants and other designated personnel attend multiple-day trainings and conferences in "resort areas," while Ypsilanti's schools lack enough textbooks for every student.
"Our students deserve the highest quality education possible, from expert teachers who are skilled in cutting edge pedagogy," Belous wrote on Jan. 21, less than a month after his employment with the district ended. "We need to fund our schools properly, and use those funds to enhance the education of our children. I strongly encourage the one or two of you who may read this to request a copy of the districts' Consolidated Grant Application and Expenditure reports, specifically for Title 1, Title 2, Title 3 and 31A, review them closely and then ask questions at a board meeting. Hold your school leadership accountable for the results they are getting with your children. We can't expect the State Department of Education to hold school leaders accountable, they do not have the financial or human capital necessary, it is our responsibility."
Limited information obtained by AnnArbor.com so far shows the district incurred travel expenses in 2011-12 for teachers and administrators to attend conferences in Lansing, Grand Rapids, Traverse City, Chicago, Las Vegas and Orlando, Fla.
Danielle Arndt covers K-12 education for AnnArbor.com. Follow her on Twitter @DanielleArndt or email her at daniellearndt@annarbor.com.