Posted on
Tue, Dec 18, 2012 : 5:53 a.m.
Ypsilanti High School principal resigns after 2 months on administrative leave
By Danielle Arndt
Previous report: Ypsilanti High School principal placed on administrative leave pending investigation
Robert Belous, principal at Ypsilanti High School, recently resigned from the school district after more than two months on administrative leave.
The school board approved his resignation at Monday's regular meeting.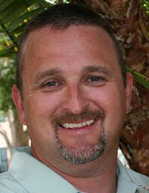 From Facebook
Belous was placed on paid administrative leave on Oct. 2 pending an investigation into his behavior while serving as the high school principal.
Director of Human Resources Sharon Irvine said in October that Belous' leave was to allow the district time to look into various ongoing concerns.
She said the concerns were "not egregious" but rather involved a series of cumulative complaints, not a singular incident.
On Friday, AnnArbor.com asked Irvine about Belous' employment with the district and for school officials to provide an update on the status of their investigation. Irvine replied she could not speak to personnel matters but confirmed Belous was still on administrative leave.
Following Monday's Board of Education meeting, Superintendent Dedrick Martin also declined to comment on the personnel aspect of Belous' resignation but said he believes Belous' decision was both "personal and professional."
Ypsilanti hired Belous to spearhead the high school's redesign, which was mandated by the state after YHS was placed on the state's Persistently Lowest Achieving list for back-to-back years in 2010 and 2011.
Belous was hired in at a salary of $99,412.33, a Step 6 on the Ypsilanti Principals and Administrators Association's salary scale for high school principals. He was just months into his second school year at Ypsilanti High when he was placed on leave.
Ypsilanti New Tech Principal Cory McElmeel and YHS Assistant Principal Aaron Rose were charged with carrying out the high school principal duties in Belous' absence. This arrangement will continue through the remainder of the school year, officials said.
Danielle Arndt covers K-12 education for AnnArbor.com. Follow her on Twitter @DanielleArndt or email her at daniellearndt@annarbor.com.