Posted on
Fri, May 31, 2013 : 5:58 a.m.
Ypsilanti teachers upset about hiring process experience lag in receiving scoring materials
By Danielle Arndt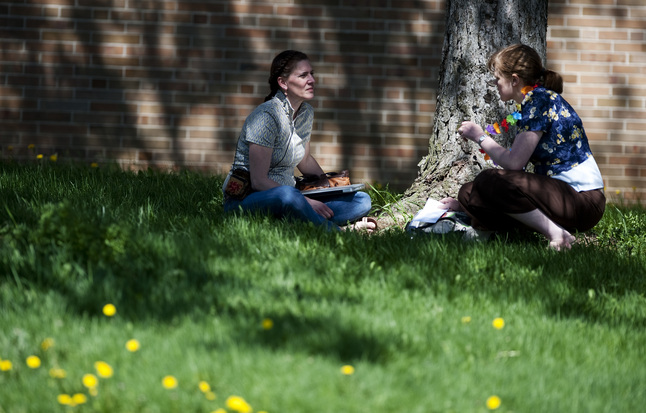 Daniel Brenner | AnnArbor.com file photo
Previous coverage:
Teachers in the Ypsilanti and Willow Run school districts have experienced delays in receiving their scores and rubrics used in the rehiring process.
Many teachers from both school systems who were upset about how staff was selected and which educators were not hired back, have asked to review their application materials.
School dismisses for the summer in just one week, and 87 educators from the consolidating Ypsilanti-Willow Run districts will be out of a job and forced to pack up their classrooms permanently.
These teachers who received "no" or "maybe" letters from the unified Ypsilanti Community Schools district, which launches on July 1, say they are left to wonder: "Why?" and "What did I do wrong?"
After an interview process that included classroom observations, YCS officials issued letters to 171 of 258 internal applicants offering them a position in the unified district. Teachers who did not receive an offer were told they could request a copy of their interview materials to review their scores and see why they weren't selected.
But due to the number of requests school officials have received, teachers have experienced a lag in receiving their rubrics.
YCS and Washtenaw Intermediate School District Superintendent Scott Menzel said officials were not expecting so many teachers to request their rehiring information.
"The 'no's we could understand and were prepared for. But we're not just getting requests for the 'no's, but also the 'yes's and 'maybe's," he said.
There were a combined 55 teachers from Ypsilanti and Willow Run who were notified they would not be hired back as a result of not meeting the standards set by the YCS board. Thirty-two teachers were told they did meet the district's hiring criteria, but because of enrollment uncertainty and budgetary restrictions, they will be placed on a callback list for positions that might become available.
Menzel said to date, YCS has received about 90 requests from teachers wanting to see their scoring rubric. The teams of three volunteer, retired administrators and teachers who were recruited to conduct the teacher interviews have been responsible for fulfilling these requests, but Menzel said these are the same teams of people who need to be conducting interviews and extending offers to paraprofessionals and office secretaries right now.
"We were pulling people off those tasks. And it was taking an extraordinary amount of time to — for every person who requests their information — find the files, take out the materials, remove the staples, copy it, scan it and send it out," he said.
The requests for information now will be fulfilled "in batches," Menzel said, explaining that once per week a new group of requests will be sent out. He said teachers only should have to wait up to 10 days to receive their interview materials.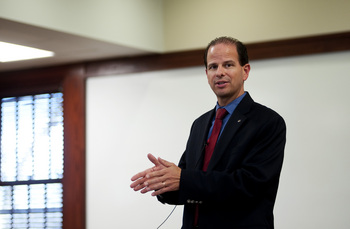 Paraprofessionals are being interviewed this week; school secretaries will be next and there are more than 100 paraprofessional applications. The custodial staff at Ypsilanti and Willow Run also still have to be interviewed.
"At this point before the launch, the full-time work of everyone involved in the unification needs to be moving on to additional tasks," Menzel said, stressing there are about 30 days before the YCS district is born.
School officials also must finalize the staff's fall teaching assignments to determine where they will work and whether any more positions are needed.
Earlier this month, YCS leaders discussed the possibility of an appeal process for teachers who were not rehired to contest their non-employment status with the new district. However, Menzel said based on the advice of the district's legal counsel, they will not be pursuing this. He said officials will continue to work with teachers who feel like their scores don't represent their best work and what they are capable of bringing to the new district.
He also said for any additional positions that will have to be posted, YCS administrators will be "very intentional" about recruiting those teachers who were not initially asked back to apply for the newly open spots.
Ypsilanti Education Association President Krista Boyer said teachers at Ypsilanti Public Schools are "all friends and all a team" and have been working together to try to figure out "why teachers with essentially the same track record and years of experience" were not all hired back. She said many teachers were surprised by those educators who received "no"s and "maybe"s.
"I think the reasons people are asking (for their interview materials) is they're curious. ... Teachers want to compare notes and see what was marked differently," Boyer said, adding the teachers understood not everyone was going to be retained in the consolidation and that there is a "human element" to any hiring process. "But the scoring system was and is kind of unclear to us. ... Many people don't know why they got the scores they got."
Teachers were rated on a scale of 1 to 5 in various categories, including experience. Boyer said some teachers with 15 and 30 years of experience received 3s, while some fairly new teachers with significantly fewer years of experience were given 4s and 5s.
"There is no way to see how they came to the number...," Boyer said. "Teachers have a lot of questions about the process and ... are just trying to understand. ... It's disheartening; people don't know what they did wrong. It would have helped to have something that said: 'We needed to see this, we needed to see that in order to make (the score) a 4 or a 5.'"
Boyer was one of the 32 teachers who received a "maybe" letter. Parents started a Facebook page and petition over the weekend asking people to support retaining Boyer. The group is called "Parents Want Mrs. Boyer Rehired" and as of Tuesday evening, the group had 64 "likes."
Danielle Arndt covers K-12 education for AnnArbor.com. Follow her on Twitter @DanielleArndt or email her at daniellearndt@annarbor.com.