Posted on
Tue, Nov 27, 2012 : 2:59 p.m.
Football brawl: Pioneer student with crutch charged with two felonies
By John Counts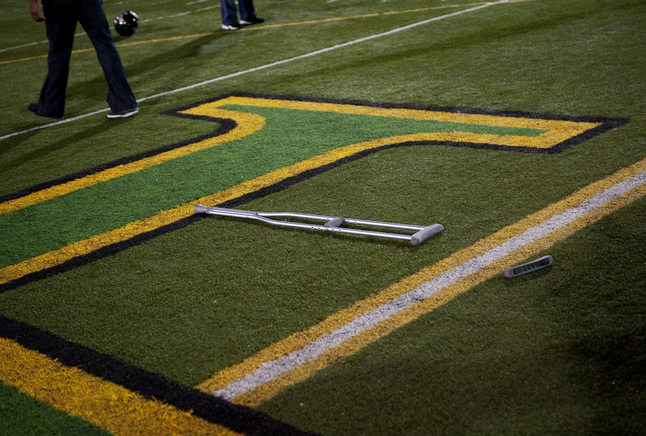 Daniel Brenner | AnnArbor.com
An 18-year-old Pioneer High School student was arraigned Tuesday on four assault charges related to the brawl that erupted after a high school football game in October, police confirmed.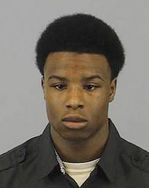 Courtesy of WSCO
Bashir Traevon Garain, of Ann Arbor, was charged with two counts of assault with a dangerous weapon, which are felonies, and two counts of assault and battery, which are misdemeanors, in the 15th District Court, according to court records.
Garain is accused of attacking two victims with his crutch during the melee, said Ann Arbor police Lt. Bob Pfannes. The warrant for his arrest was issued Tuesday. Garain turned himself in and pleaded not guilty to the charges, Pfannes said.
Assault-related charges against two juvenile students involved in the incident are pending, Pfannes added. Police could not release any additional information about those cases.
Court records indicate Garain was appointed a public defender in his case and that he was released on a $30,000 personal recognizance bond. A preliminary examination is scheduled for Dec. 6 at 8:30 a.m.
Garain, a senior, is listed on the Pioneer roster from earlier in the season as a running back. He was injured and helped off the field in the Aug. 24 game against Warren De La Salle, previous AnnArbor.com reports indicate.
District spokeswoman Liz Margolis said Tuesday afternoon school officials had not been notified of the charges. She said she would look into how the district may handle the situation if the student is convicted, but cautioned Garain only has been accused of a crime at this point. She said Garain has the right to go to school, "provided there were no potential issues at the school building that resulted in the charges."
However, the assaults did take place on school grounds, at a school-sanctioned event. Margolis said the district's investigation was closed, and the district intends to take the stance that Garain is innocent until proven guilty. She said the district would handle its response to any criminal charges or convictions of students on a case-by-case basis.
"We don't intend to reopen the investigation. The students involved served what was issued to them by the district and at this point, the district will await the outcome of any legal action and will make a determination at that point," Margolis said. "But right now, he is still eligible to go to school."
AnnArbor.com reporter Danielle Arndt contributed to this story. John Counts covers cops and courts for AnnArbor.com. He can be reached at johncounts@annarbor.com or you can follow him on Twitter.