Posted on
Sat, Apr 10, 2010 : 1:48 p.m.
Former Michigan House Speaker Craig DeRoche enters plea in alcohol-related incident
By Art Aisner
Former Michigan House Speaker Craig DeRoche pleaded guilty to impaired driving in connection with an incident in Saline in February, city officials said.
DeRoche, of Novi, was charged with one count of first-offense operating a vehicle while intoxicated by Saline City Attorney Allan Grossman following his Feb. 9 arrest.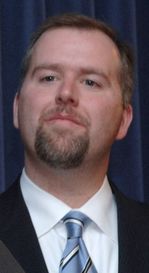 Police reports indicated witnesses saw DeRoche staggering in the snow near downtown Saline at about 5:30 p.m. Reports say he tried to evade officers by entering multiple businesses, and he was found sitting next to an electrical transformer behind a building.
Reports said officers were unable to perform standard sobriety tests because of his level of intoxication, which preliminary tests determined was .249, three times the legal limit to operate a vehicle in Michigan.
Officers found DeRoche's Cadillac parked in a nearby driveway with significant tire and side damage. He said he was leaving the city after having a few drinks at a business meeting when the tire blew out.
DeRoche was scheduled to appear at a district court hearing later this month, but instead entered the plea during a brief court appearance in late March, records stated. Sentencing on the misdemeanor charge is scheduled for next month.
DeRoche was speaker for one of his three terms in the State House and was the Republican Party minority leader for another.
Art Aisner is a freelance writer for AnnArbor.com. Reach the news desk at news@annarbor.com or 734-623-2530.