Posted on
Tue, Apr 30, 2013 : 5:59 a.m.
U-M leverages student fees, football tickets and parking to pay for 6 gym and union renovations
By Kellie Woodhouse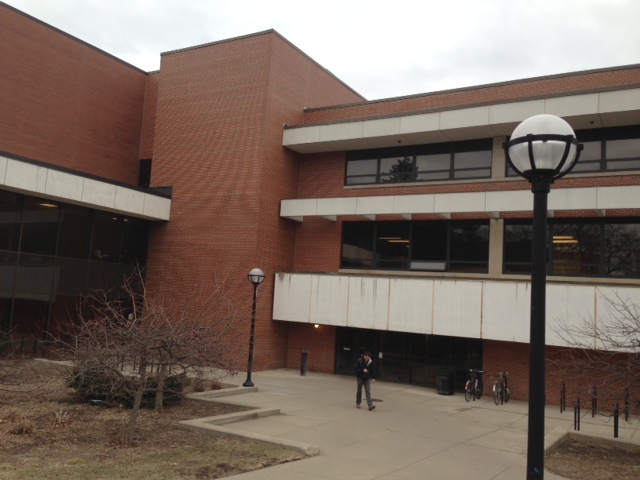 University of Michigan
students and faculty are getting the gym and union renovations they've been requesting for at least a decade, but they're coming at a cost.
The price tag for upgrades to six facilities —three gyms, two unions and a cluster of athletic fields— is an estimated $173 million.
The renovations will be paid using a $65 per-term student fee, a $7.50 per-game increase on student tickets for football games, a $1 million annual allocation from U-M's parking and transportation department and the reallocation of $25 million in facilities funding
"Everybody's got skin in the game." said U-M President Mary Sue Coleman, who explained the changes to an arm of U-M's faculty senate on Monday.
With increasing frequency, faculty and students have prodded administrators to renovate school gyms and unions, but until now Coleman deferred, saying funding for renovations is tricky. Coleman and regents didn't want to reroute money earmarked for academic programs and facilities to recreational ones, but they were hesitant about raising a student fee.
A year ago Coleman sat before the very same faculty committee and told professors she wouldn't renovate gyms at the cost of academics. But officials spent the past year gauging support for a new student fee and pulling together funding sources, and on April 18 the Board of Regents approved a $65 per-term student activities fee that will expire after 30 years.
The fee will take effect in fall 2014.
Soon afterward, the athletic department announced it would increase the cost of student tickets by 23 percent, with the additional revenue going toward the renovations.
U-M Athletic Director Dave Brandon said the ticket price increase will raise just under $2 million annually.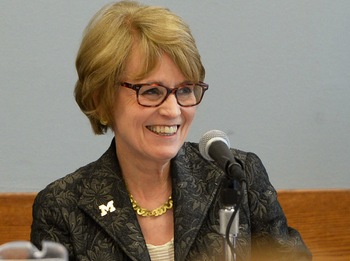 Melanie Maxwell | AnnArbor.com
"Our university is woefully behind other universities in terms of the infrastructure we have for rec sports," said Brandon, who also spoke before faculty Monday.
U-M's gyms are often criticized as aged, crowded facilities with out-of-date equipment and lackluster ambiance. They're meant for use by the general student body and not funded by the athletic department.
"We came to this resolution because of the importance of these facilities, not only for the students who use them heavily but our census data show that our faculty and staff as well use them," Coleman said. Users log roughly 1 million visits a year and, according to university figures, about 18,000 students participate in intramural sports at gym facilities.
"It took us a long time to get there, but I think that we came out at the right place," Coleman added.
Many Big Ten universities already use fees to pay for gym and union facilities. Ohio State University levies a $123 recreational fee and a $74 union fee per term, the University of Maryland levies a $153 union fee and $174 recreation facility fee per term and Penn State University levies a $112 student facilities fee per term.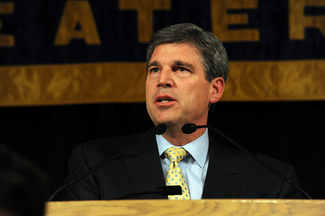 Lon Horwedel | AnnArbor.com
The university plans to renovate the Intramural Sports Building, built in 1928; the Central Campus Recreation Building and the North Campus Recreation Building, both built in 1976; and improve Mitchell Fields, where students play intramural and club sports. Renovations to Michigan Union, built in 1919, and Pierpont Commons also are a part of the $173 million project.
Coleman said Pierpont Commons, the union on North Campus that has a dining area she described as a 1950s high school cafeteria, will be among the first facilities renovated. All six renovations will take several years to complete and regents are expected to approve each project separately.
"It's going to take a long time to do," Coleman said.
Under current practices, U-M students pay an $80 registration fee, about $8.70 in student government fees and an $8.50 legal fee. Resident tuition and fees at U-M are about $13,000 a year.
U-M instituted a student fee when Crisler Center, then Crisler Arena, was first built in 1967. Since then the fee has expired.
Kellie Woodhouse covers higher education for AnnArbor.com. Reach her at kelliewoodhouse@annarbor.com or 734-623-4602 and follow her on twitter.