community wall links:

Garlic mustard weed out day is May 5; Forsythe team takes first place in state, 6th nationally in knowledge competition

Posted on Fri, May 4, 2012 : 9:37 a.m.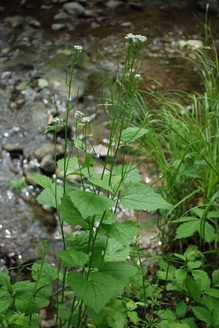 Rick Meader | Contributor
From a local garlic mustard weed pull to a middle school team's state victory in the Knowledge Master Open, here's a roundup of some of the stories posted on AnnArbor.com's Community Wall this week:
By: Natural Area Preservation: Natural Area Preservation's 14th Annual Garlic Mustard Weed Out Day
The 6 nature areas and parks that NAP will be removing garlic mustard from are: Berkshire, Bird Hills, Cedar Bend, Dolph, Hannah, and Redbud.
By: Dan Ezekiel: Forsythe Team Places First in Michigan, 6th Nationally in Knowledge Contest
The Knowledge Master Open is a contest that tests teams' ability to answer questions in all the subject areas quickly and accurately. The Viking team of 39 6th, 7th, and 8th graders scored 1729 out of a perfect score of 2000. They finished far above the national average of 1391.