Posted on
Fri, Apr 2, 2010 : 8:10 p.m.
Lenawee County gun dealer under investigation by ATF; records check tied to Hutaree probe
By Lee Higgins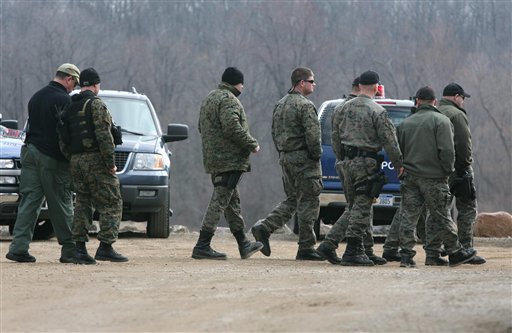 Madalyn Ruggiero | The Associated Press
Lenawee County gun dealer Walter Priest, who was subject to a 2008 gun records check that upset Hutaree members, is under investigation by the ATF, Special Agent Donald Dawkins confirmed today.
Priest is the father of 25-year-old Walter Jason Priest, who has a previous explosives conviction and was sentenced to federal prison last month for possessing a firearm while being a convicted felon, court records show.
Dawkins, an ATF spokesman in Detroit, declined to disclose details of the investigation into Walter Priest, who is a federal firearms licensee.
"It's still ongoing," he said. "There are some issues that need to be worked out, so I can't comment right now."
The Dec. 8, 2008 gun check by two ATF inspectors launched the investigation into Hutaree, a Christian-oriented militia group prosecutors say is an anti-government extremist organization.
Nine Hutaree members remain in custody after being indicted on charges that accuse them of conspiring to levy war against the United States. Among other allegations, the indictment says members discussed killing a law enforcement officer, then attacking officers at the funeral with improvised explosive devices.
Walter Priest said tonight he wasn't aware the ATF was investigating him. Priest said ATF inspectors visited his shop, Gun Outfitters, LLC, on Dec. 8, 2008. He also said ATF agents executed a search warrant there in February 2009, removing "a couple" AR-15s that were returned months later. He runs the shop out of his Adrian home.
"I'd be interested in knowing what I'm being investigated for," he said.
Priest said he knows Hutaree leader David Brian Stone, who has been charged in the case, but doesn't know much about Stone's involvement in the militia movement. Stone has been a customer at the shop for about three years, and Priest sold him components to AR-15s, he said.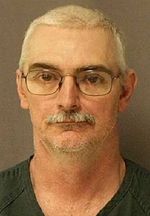 "He bought little parts and items," Priest said. "He never bought any weapons from us. Little pieces, you know...grips, screws, that kind of thing."
On Dec. 8, 2008, ATF inspectors looked at the company's books to see "who was buying what," Priest said. Inspectors didn't mention any names, Priest said.
Prosecutors have said Hutaree members made threats the day of the gun check, including an email sent by David Brian Stone encouraging people to fight the ATF. According to prosecutors, Hutaree member Joshua Clough posted a message on a discussion board that day saying ATF agents were at a local federal firearms licensee "looking for all paperwork specifically relating to our commander."
"We have and will return fire, the question is, will you?" the message said.
Dawkins declined to discuss any potential link between Walter Priest and David Brian Stone. To Dawkins' knowledge, neither Priest nor his son are Hutaree members, he said.
Priest said he's not involved in the militia movement and doesn't know how any Hutaree members may have become aware of the Dec. 8, 2008 inspection at his store. He also said he's not aware of Hutaree making an offer to break his son out of jail, which was referenced by federal prosecutors during a court hearing this week.
His son, Walter Jason Priest, was sentenced March 5 to more than nine years in prison for being a felon in possession of a firearm. Walter Jason Priest was arrested Jan. 22, 2009, after Adrian police officers responded to a reported assault, federal court records show. He was carrying a shotgun when they arrived at his apartment.
Investigators searched the apartment and recovered items used to manufacture improvised explosive devices, including "low explosive propellant chemicals, canon fuse (and) switches," a March 8 press release from the U.S. Attorney's Office says.
Investigators also recovered an "AR-15 style semi-automatic assault rifle, a silencer, a tactical vest, camouflage clothing, duct tape and two loaded high capacity magazines." the release says.
Walter Jason Priest was never released from custody after his arrest. He was prohibited from having the shotgun or other firearms because of two prior felony convictions, records show.
He was convicted Feb. 11, 2005 in Lenawee County Circuit Court for possession of explosives with intent to terrorize, federal court records show. On Dec. 8, 2004, he was convicted of malicious destruction of fire/police property, records show.
Walter Priest declined to comment about his son.
Lee Higgins is a reporter for AnnArbor.com. He can be reached by phone at (734) 623-2527 or email at leehiggins@annarbor.com.