Posted on
Tue, Nov 27, 2012 : 3:10 p.m.
$500 million Powerball jackpot: What would you buy with half a billion dollars?
By Kyle Mattson
A rush for tickets has sent the Powerball lottery drawing jackpot soaring to $500 million Tuesday afternoon.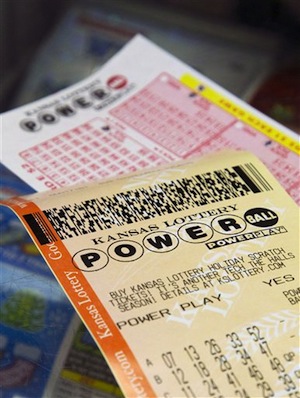 Although the odds of winning may only be one in 175 million, meaning that you had a much better chance at
beating Obama
in November's election, isn't stopping the rush of dreamers from flooding gas stations and convenience stores.
So what could $500 million buy you (ignoring taxes)? Well, you could take 100,000 of your closest friends to every Michigan football homegame for the next decade, construct 10 new underground parking structures, or build a 2.5 mile long monorail around downtown Ann Arbor.
If luck is on your side at 10:59pm Wednesday night like it was for Erik Hennigan of Pinckney for the Mega Millions drawing in April, what would you do with the winnings?