Posted on
Fri, Apr 9, 2010 : 9 a.m.
Is six or seven officers on patrol an adequate level of police presence in Ann Arbor?
By Ryan J. Stanton
Just how safe is Ann Arbor? And how safe will it be if the police department faces another round of deep cuts?
Those questions were asked by several Ann Arbor residents this week as City Administrator Roger Fraser proposed his budget for fiscal year 2010-11. The budget recommends reducing the number of full-time employees in the police department from 182 to 162.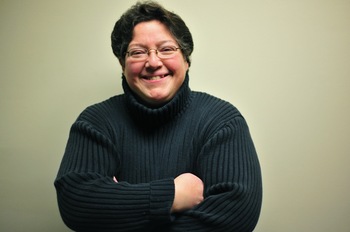 Ryan J. Stanton | AnnArbor.com
Under Fraser's plan, police spending would be trimmed to $24.71 million, about a $1.75 million — or 6.6 percent — reduction from the amount budgeted at the start of 2009-10. Of the 20 positions proposed for elimination, six already are vacant.
A small group of politically active citizens concerned about public safety issues fired off an exchange of e-mails this week regarding police patrols in Ann Arbor. Their questions generated responses from city officials that shed some light on the issue.
The exchange started with an e-mail from 4th Ward resident Jack Eaton, who is running for a seat on the City Council. Eaton wrote council members on Wednesday morning to ask about a situation he heard about where there were only six officers on patrol to cover the whole city on a recent afternoon shift from 2 p.m. to 10 p.m.
"All the officers just went from call to call to call, often being told to ignore one call because a more important one had come in," read a report from a neighborhood activist that Eaton shared. "If a major crime happened, such as a bank robbery, all six of them would have gone to that scene and would not have been able to respond to anything else that happened."
Eaton shared his own thoughts with council via e-mail.
"The report that the city police force was so seriously understaffed alarmed me," he told council members. "I am asking that you inquire about the reported under staffing and inform me whether this is deemed acceptable. I hope that you will provide a prompt response so that I may pass along the city's explanation to other who share my concern."
Ryan J. Stanton | AnnArbor.com
Eaton promptly received a response from Council Member Sabra Briere, D-1st Ward, who relayed the following message from Fraser:
"As with so many of these reports, there is a fraction of truth that attempts to justify the suppositions. Today, we have essentially the same number of people on patrol as we previously had. Even several years ago, our officers have had days when they run from call to call, and yet there are also many shifts in which boredom is possible. That is the very nature of the safety business. The good news is that crime rates in our city continue to drop and public safety has not diminished.
"It is also true that continued cuts will ultimately impact our ability to serve. You, personally, know the arguments well. We have very few choices as we work to balance services with declining revenues."
The city's ongoing issues around public safety prompted mayoral candidate Patricia Lesko to do a six-hour ride-along with one of Ann Arbor's sworn officers on Wednesday morning. She discovered there were few cars on patrol, and that was normal for Ann Arbor.
"There were exactly seven sworn patrol officers on duty to patrol the entire 17,700-acre city, and to respond to calls from its 90,000 adult residents; one patrolman was absent today," Lesko wrote in an e-mail to several people, including council members and AnnArbor.com. "The University of Michigan has two cars with sworn officers patrolling. Between 7 a.m. and 1 p.m. we never saw either of those U of M patrol cars."
Lesko said the number of sworn officers on patrol in Ann Arbor has been reduced by half since 2006.
"The officers who patrolled Main Street, for instance, are gone," she said. "'Crime is down' is not quite true when one compares Ann Arbor to other towns in the Midwest the same size. Crime statistics released to you are never shown in comparison to those in other 100,000-250,000 pop. cities. FBI Uniform Crime Statistics show that crime is UP in certain categories in Ann Arbor as compared to similarly-sized towns."
As an aside, Lesko said she believes overhead charges related to the police department are "out of control." She urged council members to start by asking Fraser why the police department was charged $50 by the city's fleet department to change a single windshield wiper.
The police department has been cutting back for the last several years, dropping from 210 full-time employees just two years ago to the 162 now proposed in Fraser's budget for next year.
Ryan J. Stanton covers government for AnnArbor.com. Reach him at ryanstanton@annarbor.com or 734-623-2529.