Posted on
Wed, May 23, 2012 : 5:55 a.m.
Lincoln school board approves Washtenaw County's first Spanish Immersion program
By Danielle Arndt
Editor's note: The story has been corrected to note that 83 Lincoln teachers were issued pink slips.
The Lincoln schools Board of Education has decided to proceed with a Spanish Immersion program for the fall.
The program will be the first of its kind in Washtenaw County and the first that Superintendent Ellen Bonter is aware of on the east side of the state.
Spanish Immersion programs are very popular in
West Michigan
. Forest Hills, Holland, Jenison, Grand Rapids Christian, Grandville Christian, Rockford, West Ottawa and Zeeland Christian school districts all offer such classes.
Rockford
had approved
expanding its program
from grades K-5 to K-8 for the upcoming school year until recent budget constraints
forced it to reconsider
.
Bonter is "incredibly excited" about the possibilities that offering Spanish Immersion could bring to the district, including higher test scores and the ability to attract new students.
"Students in these programs generally have very high achievement rates," she said. "For us to be able to offer students the opportunity to excel in a foreign language while they are still at the age where they can attain language very easily is huge."
Lincoln began considering the program about a year ago after county resident Jeremy Reed and a small group of parents approached Bonter. Reed said the group had been looking for a school willing to host a Spanish Immersion program for about two years.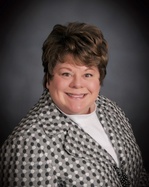 Bonter said she sat down with Reed and the other parents when Lincoln began talks to
reconfigure its elementary schools
and asked if Reed and his group would like to be a part of those conversations.
In April, Lincoln school board members voted to close Redner Elementary School and disperse its students throughout the district's remaining elementary schools. They approved using the Redner building to create a new school for the district's multi-age program, which has been housed in Brick Elementary School since 2010.
Bonter said the district sent around a survey to Redner parents and other parents whose children had not yet been placed at a school for the fall and asked where they would like their children to attend. Bonter said parents received their placement letters last week and all received their first school choice.
The Spanish Immersion program will join the multi-age program at the former Render school, which does not have a new name yet, Bonter said. She said Lincoln will offer just one kindergarten to first-grade class for 2012-13. Each year after that it will add on an additional section, generally in a higher grade, so students can stick with the program as they advance.
The rollout timeframe for the program is five years, for a total cost of about $1.49 million.
The first year of the program is estimated to cost Lincoln schools about $86,380 in instructional materials, the teacher's salary and the district's insurance contribution. But Bonter explained this is not an additional cost. She said the district would still need to have that teacher anyway to teach children currently in the district.
Lincoln schools may need to hunt for a teacher who is fluent in Spanish, however.
The idea behind the Spanish Immersion program is to teach and utilize as many aspects of the Spanish language and culture in the classroom as possible. As the children get older, the classes will be taught almost entirely in Spanish, according to other models.
Lincoln currently faces a situation where it needs to either gain $4.5 million in revenue or it will have to cut that amount from the 2012-13 budget, Bonter said. She added $4.5 million is about 10 percent of the district's current expenditures.
Attracting students to the Spanish Immersion program could generate about $7,500 per student. However, some families have pulled their children from Lincoln schools because they are upset about the closing of Redner, costing the district about $6,800 per student.
Lincoln schools recently issued pink slips to 83 teachers. Bonter said depending on the number of retirement notices it receives and whether the state votes to reform the Michigan Public School Employees Retirement System, Lincoln may be able to return some of those teachers to the classroom.
Bonter added it's possible the teacher Lincoln needs to run its Spanish Immersion program could be in that group of pink-slipped teachers or within the district already, which would mean Lincoln could ask back one of its teachers and not hire a new one. She said because the Spanish Immersion program was just approved Monday, the details are now being worked out. Bonter said the program will be open to School of Choice students from outside the Lincoln school district.
The Board of Education voted 5-0 to move ahead with Spanish Immersion. Two trustees were absent.
Staff reporter Danielle Arndt covers K-12 education for AnnArbor.com. Follow her on Twitter @DanielleArndt or email her at daniellearndt@annarbor.com.