Posted on
Wed, Oct 24, 2012 : 4:32 p.m.
Meningitis update: Livingston County man whose wife died among cases at St. Joe in Ann Arbor
By Amy Biolchini
A Livingston County man whose wife died of fungal meningitis is among patients being treated at St. Joseph Mercy Ann Arbor Hospital for the disease, hospital officials confirmed Wednesday.
George Cary, 65, of Howell is in good condition at St. Joseph Mercy, said Lauren Smoker, spokeswoman for the hospital. The hospital has continued to treat the majority of patients in Michigan associated with the outbreak — a challenging task in the face of the rareness of the illness and the fact that treatment options were not initially clearly defined.
As the fungal meningitis case count has surpassed the 300 mark across the country, patients continue to be identified at the local hospital.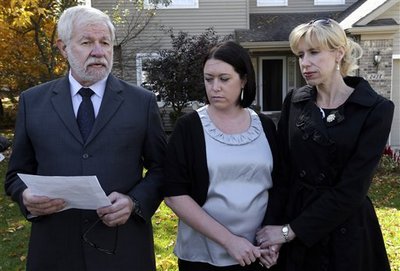 Paul Sancya | The Associated Press
Cary said he began having severe headaches Friday
, just days after being told that initial tests in early October showed no evidence of meningitis, the Associated Press reported Wednesday.
Cary's wife, Lilian Cary, age 67, died Sept. 30 of fungal meningitis at the University of Michigan Hospital. She became sick before the extent of the fungal meningitis outbreak was known.
Cary was one of 73 patients in Michigan associated with the meningitis outbreak as of Wednesday afternoon, 60 of which were of patients identified by St. Joseph Mercy Ann Arbor. That's an increase of five statewide and three at the hospital from the day before.
Neither St. Joseph Mercy Ann Arbor nor the University of Michigan Health System used the injectable steroids manufactured by the Massachusetts company that have been blamed for the outbreak.
Both George and Lilian Cary received injections of a steroid contaminated with fungus from Michigan Pain Specialists in Brighton, which was one of four facilities in the state to receive shipments of the injectable steroid from the New England Compounding Center in Framingham, Mass. The steroid was used to treat back and joint pain.
The company is under investigation by the Centers for Disease Control and Prevention, and the steroids it has manufactured are linked to the illness of 317 patients, including 24 deaths. The federal government has launched a criminal investigation into the outbreak, and Michigan residents continue to file lawsuits.
Lilian Cary's death was one of the first in Michigan connected to the fungal meningitis outbreak.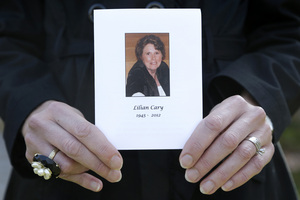 Paul Sancya | The Associated Press
Overall, six Michiganders have died from fungal meningitis— five of whom received their injections at Michigan Pain Specialists, and one that received an injection at an Indiana facility.
Michigan deaths include two Washtenaw County residents — a 78-year-old woman whose death officials announced Oct. 9, and Lyn Laperriere, 61, of Milan, who died Oct. 17.
Laperriere died just days from his 62nd birthday, which would have been Oct. 23. His wife, Penny Laperriere, spoke to AnnArbor.com at the onset of the investigation into meningitis cases in Michigan.
"I don't wish this on anyone," Penny Laperriere told AnnArbor.com Oct. 8. "I want my husband home, the dogs want him home; I wish the rest of the patients the best."
Lyn Laperriere had received an injection for his back pain Sept. 6 from his doctor at Michigan Pain Specialists in Brighton. Around Sept. 19 he began to feel off balance and had headaches for a week. By Sept. 26, the pain was too severe and Penny Laperriere had to send her husband to St. Joseph Mercy Ann Arbor in an ambulance.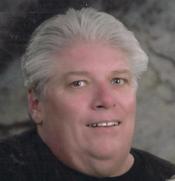 Though the list of people involved in treating all of the patients at St. Joseph Mercy Ann Arbor is too long to name, Chief Medical Officer
Dr. Lakshmi Halasyamani
said everyone has stepped up to care for the patient population.
"The most wonderful attribute is that we've all worked together in an environment of tremendous uncertainty," Halasyamani said. "It pulled on the strengths of our organization to come together really around a single goal to do the best that we can for those that are dealing with this."
Fungal meningitis is extremely rare and doctors at the health system had to rely on advice from the Michigan Department of Community Health and the CDC to guide treatment. Two medications administered intravenously were quickly identified that are used more generally to treat systemic fungal infections, Halasyamani said.
Halasyamani described the treatment medication as "toxic." Side effects of the drugs used to treat systemic fungal infections include nausea, vomiting, vision problems and liver abnormalities.
Treatment begins with the intravenous administration of the drugs and then moves to a similar dosage in oral medications.
"The treatment length is most likely several months," Halasyamani said, explaining the necessary duration of treatment is still unknown.
Patients are discharged depending on the symptoms they exhibit — if they're able to tolerate the medication, and if lab results indicate patients are not having a lot of side affects. About half of the fungal meningitis patients receiving treatment at St. Joseph Mercy Ann Arbor had been discharged as of Wednesday, hospital officials said.
"It's a clinical assessment that involves a lot of different indicators," Halasyamani said.
Massachusetts officials investigating the New England Compounding Center said Tuesday they found shoddy sterilization practices and unclean conditions there, including debris-covered floor mats and standing water from a leaking boiler, according to the Associated Press.
State officials also said the New England Compounding Center shipped steroids from the possibly contaminated batches suspected in the outbreak before it received its own test results confirming the drugs were sterile, the Associated Press reported. Black specks of fungus have also been found in sealed vials of the steroid that were returned to the company during a recall.
Amy Biolchini covers Washtenaw County, health and environmental issues for AnnArbor.com. Reach her at (734) 623-2552, amybiolchini@annarbor.com or on Twitter.