Posted on
Fri, Apr 8, 2011 : 1:24 p.m.
Snyder says Michigan's application for high-speed rail funds doesn't mean he's committed to the idea
By Ryan J. Stanton
(This story has been updated with comment from Gov. Rick Snyder.)
State Rep. Jeff Irwin, D-Ann Arbor, said today he's encouraged to see Michigan Gov. Rick Snyder chasing after federal high-speed rail funding.
Michigan and 23 other states have submitted applications totaling nearly $10 billion for high-speed rail funds after Florida turned down $2.4 billion it was allocated.
"I'm happy he's going after this money," Irwin said. "I think it's the right choice and it's going to be positive for Michigan's future if we can have a more balanced transportation network that gives people more options to get where they're going and helps with the revitalization of our cities. So I hope Michigan is successful in getting the dollars."
Up until now, it's been unclear where exactly Snyder stands on high-speed rail. But asked by AnnArbor.com today if the state's application means he's decided he's for high-speed rail, Snyder still gave a noncommittal response.
"We're not making a commitment to fully go ahead but we're clearly in the planning process and the analysis process and this is part of that," he said. "We're in the pipeline to be considered for those things as we do our analysis and planning, because we didn't want to miss out if it is an appropriate opportunity. We haven't made a decision yet, but it's good to apply for it."
Snyder's office told the Detroit News the state is seeking more than $200 million for four projects, including $196.5 million for high-speed rail improvements between Kalamazoo and Dearborn, which runs through Ann Arbor and is part of the Detroit-to-Chicago corridor.
The state also is seeking $3.5 million to build a train and bus station in Ann Arbor. It's unclear whether that money would go toward the proposed Fuller Road Station near the University of Michigan Hospital, a project on which the city and U-M are partnering.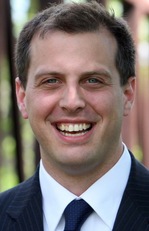 Michigan also is one of four states jointly seeking $366.7 million to buy new trains. If successful, Michigan would get 13 locomotives and 37 coaches.
Michigan failed to make the list of states receiving federal high-speed rail money back in December after the federal government had to reallocate nearly $1.2 billion that was turned down by the Republican governors of Wisconsin and Ohio.
Michigan was, however, awarded $161 million in federal high-speed rail funds earlier last year, but the state Legislature has yet to take action to approve required matching funds. The federal award included $150 million for improvements along the Detroit-to-Chicago corridor, which Ann Arbor officials are strongly interested in.
The Senate failed to take up the issue before the last session ended in December, and the issue hasn't resurfaced since the new session started in January.
Awaiting the Senate's approval before the last session ended was a bill passed by the House on Nov. 10 authorizing up to $100 million in state construction bonds, which would more than cover the $37 million federal match requirement.
Irwin said today he would have proposed bringing back the legislation by now, but it's his understanding that Rep. Wayne Schmidt, a Republican from Traverse City, plans to take on the issue. He said he's encouraged to hear there might be bipartisan support.
"But have I heard any indication from the leadership they're even going to take this up? I have not," Irwin said. "So I'm not willing to say I'm confident that it's going to happen."
Irwin said he's been trying to get an answer from the federal government about whether there's a time limit to act to secure the funds, and he hasn't received any information on that.
AnnArbor.com reporter Nathan Bomey contributed to this report. Ryan J. Stanton covers government and politics for AnnArbor.com. Reach him at ryanstanton@annarbor.com or 734-623-2529. You also can follow him on Twitter or subscribe to AnnArbor.com's e-mail newsletters.