Posted on
Thu, Nov 10, 2011 : 5:38 p.m.
Nickelback to play at Lions game; petition creator expresses disappointment
By Cindy Heflin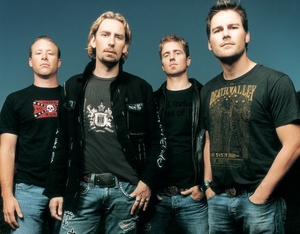 Despite the nearly 52,000 signatures on
Dennis Guttman
's online petition, the NFL made it official today. Canadian rock band Nickelback will provide the halftime entertainment for the Detroit Lions Thanksgiving Day game, the Detroit News
reported
.
Guttman, who learned of the announcement in a phone call from AnnArbor.com this afternoon, said he was disappointed.
"You know, I hope it works out well for them, but there are a lot of people who will be unhappy with the choice," he said. "I'm just going to go to the game and try to have a good time. I like my Lions more than I dislike Nickelback."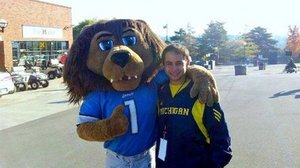 Guttman, a
University of Michigan
graduate student,
started his petition at Change.org
after media reports last week that Nickelback had been chosen for the show. The NFL then noted that no official announcement had been made regarding halftime entertainment for the Lions' game at Ford Field against the Green Bay Packers.
Earlier this week, Guttman told AnnArbor.com that he doesn't think the Canadian band's music represents Detroit well. Guttman has also said the fact that the band is Canadian and that Thanksgiving is an American holiday doesn't sit well with some fans.
He said he respects Nickelback as a band even though he doesn't like the group's music. "I'll watch the show with an open mind and see if they can get me to change my mind about them, but it would have been nice to see them react to the fans' response."