Posted on
Sat, Mar 16, 2013 : 3:33 p.m.
DDA's support in efforts to end homelessness stand out in community
By Guest Column
The Washtenaw Housing Alliance appreciates the many ways the Ann Arbor Downtown Development Authority has been an important partner in our community's efforts to end homelessness by investing in affordable housing. The WHA has long understood that successfully developing affordable housing in our community of expensive housing and tight markets, means we need every possible partner at the table—nonprofits, private developers, city and county government and, we are pleased to say, the Ann Arbor DDA.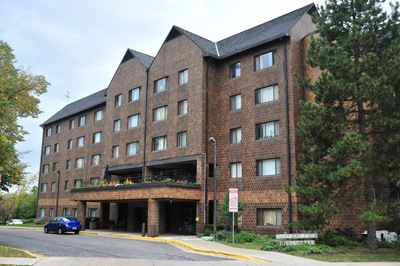 Ryan J. Stanton | AnnArbor.com
The WHA understands that our partners join us in our efforts to end homelessness because this will benefit the entire community. We are pleased the DDA understands these community benefits and has also been forthright in articulating how affordable housing and ending homelessness benefit the downtown.
The DDA has recognized that people with nowhere to live can create challenges to the atmosphere of downtown and that while panhandling and homelessness are not synonymous; it is not healthy for downtown, or for our vulnerable citizens, for people to be living on the street. And the DDA has also joined our community in sharing a goal of creating integrated, diverse neighborhoods, including the downtown and near-downtown residential areas.
Since 1999, the DDA has been the most significant source of local public support for affordable housing. During a period when the city's budget severely limited contributions to the Ann Arbor Affordable Housing Trust Fund, the DDA invested $2,380,438 to help develop and sustain the affordable housing stock in and immediately adjacent to downtown. This complemented the $1,799,726 in local funds invested by the City between 1999 and 2010.
The DDA has invested in projects as diverse as Baker Commons owned by the Ann Arbor Housing Commission; support for Courthouse Square, an affordable housing development for seniors in the heart of downtown; Avalon's scattered site supportive housing in and near the downtown; and Dawn Farm's Chapin Street transitional housing project.
These projects have been critical to our ability to serve those with the greatest need for housing in our community. Whether it is roof repairs, energy upgrades to keep costs low, or general rehabilitation, the DDA has provided invaluable leverage that allows our housing providers to bring in other money to our community to protect their investments and keep people safe and well housed.
We are grateful to the members of the DDA Board and staff for their commitment to helping the most vulnerable members of our community. We all know that together, we can end homelessness.
Julie Steiner is the executive director of the Washtenaw Housing Alliance.