Posted on
Fri, Dec 14, 2012 : 10:35 a.m.
Washtenaw County lawmakers divided on approved plan to repeal personal property tax
By Ryan J. Stanton
A package of bills to phase out Michigan's personal property tax on industrial and commercial equipment is headed to Gov. Rick Snyder's desk with mixed opinions from local lawmakers.
The Republican-controlled state House narrowly passed the legislation late Thursday night over objections from Democrats, and the Senate signed off on the plan early Friday morning.
Snyder and Republicans who support eliminating the tax say it's outdated and unnecessarily penalizes businesses for making investments in new equipment. Supporters say repeal of the tax was needed to compete with other states that do not have it. But Democrats blasted passage of the legislation.
"Tonight, Michigan Republicans severely cut revenue to cities, schools, counties and townships," said state Rep. Jeff Irwin, D-Ann Arbor. "This move will put tremendous pressure on local units to either cut vital services like police and fire protection or raise residential property taxes."
The PPT is the tax businesses pay on industrial and commercial equipment and furniture. It would be phased out over 10 years beginning in 2013.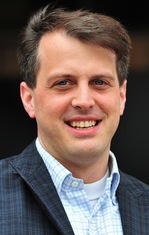 It's a move that's expected to save Michigan businesses hundreds of millions of dollars a year, but the fear is it could cost local governments large sums of money.
State Rep. Rick Olson, R-York Township, said the plan worked out in the final hours of the Michigan Legislature's lame duck session isn't perfect, but he called it progress. He guessed it probably will be subject to continued discussion and refinement in 2013.
"Obviously, the hope is that this will encourage investment and job creation, such that a rising tide raises all ships," he said.
Irwin said reforming personal property tax is good policy, but Michigan Republicans refused to develop a solid plan that guarantees replacement funding for local communities.
The formula for reimbursing communities for lost revenue is admittedly complex and local officials still aren't sure how it's going to work out for them.
The reimbursement to communities would come from an existing use tax, which is primarily a business tax paid on out-of-state purchases and things like hotel rooms, cars and telecommunication services. Communities would be reimbursed at a rate of 80 percent for lost revenues.
They would be allowed to levy a special assessment to get to 100 percent for police, fire, school and jail services. That would have to be approved by local voters, though.
The legislation calls for replacing some of the reduced taxes by devoting a portion of the state's use tax to a special metropolitan authority that would channel revenues to communities. A statewide vote in August 2014 would be needed to allow that replacement revenue mechanism to work.
Olson said a statewide vote is needed because there's a swap of refundable tax credits with use tax as part of the replacement revenue mechanism, and the allocation of use tax is currently set by the state constitution. To reallocate the use tax, a vote of the people is needed.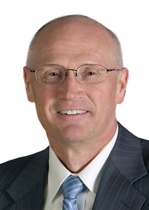 If the 2014 vote fails, Olson said, there is a "poison pill" provision in the legislation. That is, if the Legislature does not appropriate the replacement dollars, the PPT repeal is vacated.
"So, everyone's economic interest is aligned to pass the 2014 vote, giving sufficient probability that the PPT repeal will actually happen and remain," Olson said, calling it "sausage-making at its best."
"The goal of eventually getting the PPT repealed is highly likely to be successful and municipalities are highly likely to be reimbursed most of the lost revenue," Olson said.
According to a Senate Fiscal Agency analysis, the major impacts of PPT reform would be felt in 2016 when local governments across the state experience losses of about $364.9 million that could be offset by about $68.9 million in special assessments, $249 million in use tax revenue distributions and $28.6 million in higher school aid fund payments, for a net loss of about $18.4 million.
The impact on the state would include a loss of $88.7 million in school aid fund revenue, plus $28.6 million in higher school aid fund payments and the loss of $249 million in use tax revenue, for a net reduction in general fund revenue of $366.3 million. The losses increase in future years.
Irwin argued the possible replacement revenue identified by Republicans is simply a promise and the state's promises haven't been worth very much in recent years.
"Finally, this is yet another tax shift by the Michigan Republicans," he said. "This reduces taxes on the wealthy and it will inevitably shift that burden to middle-class families and low-income workers. This is regressive tax policy and will lead to a less dynamic economy."
State Rep. David Rutledge, D-Superior Township, expressed disappointment in Republicans for rushing through the legislation Thursday night. He said sweeping reforms are being made over the vigorous objections and pleas of townships, counties, cities and school districts.
"The Republican-controlled Legislature moved another step closer tonight to dismantling local governments and public schools by rushing through a repeal of Michigan's personal property tax without a defined replacement for the lost revenue," he said just before midnight.
"In my view, a series of actions taken during this lame duck session by Republican legislators and the governor are aimed at eroding Michigan's governmental structure to benefit a handful of corporations, and to the detriment of the people of our state."
There will be no reimbursement to communities where PPT revenues are lest than 2.5 percent of their total taxable value.
Rutledge said about 1,000 townships will be ineligible for any type of reimbursement from the state under the plan. And for those that may be eligible, he questioned the mechanism.
"The proposed reimbursement calculation is complex, containing nearly 50 different elements of computation," he said. "The legislation proposes new essential service assessments which may be levied by local units, but the local unit may be unable to receive 100 percent reimbursement for those taxes that support police and fire because of caps placed on individual parcel assessments."
Rutledge concluded the plan isn't good public policy, the changes are not data-driven and the process has not been transparent.
"My fear is that these changes could push struggling communities and districts over the edge and into fiscal failure," Rutledge said.
A report released last year showed local governments and schools in Washtenaw County collect a combined $43 million a year in revenue from the PPT.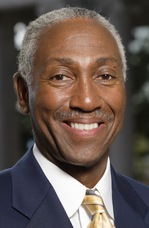 Without replacement revenue, the report showed Ann Arbor could lose $3.57 million, Ypsilanti could lose $348,469, libraries could lose $1.58 million, local school districts could lose $14.6 million, and another $4.1 million would be chalked up as a loss for state education.
The report also showed Washtenaw Community College could lose $3.5 million and the Washtenaw Intermediate School District could lose $3.62 million.
Personal property accounts for 4.5 percent of Ann Arbor's $4.7 billion taxable value. And it accounts for nearly 6 percent of Ypsilanti's $290.7 million taxable value.
Throughout all of Washtenaw County, the taxable value of all personal property totals $943.3 million, compared with more than $13 billion in real taxable value.
Olson said PPT is a declining revenue source for municipalities, so the replacement revenue has a chance of more than making up for the loss of the tax in the long run.
He said the plan to tie-bar the PPT repeal to passage of a use tax constitutional amendment vote in 2014 makes sense and he's confident it will work out well for local communities.
Tom Crawford, the city of Ann Arbor's chief financial officer, presented a budget forecast to the City Council this week that estimated the planned phase out of the PPT would equal $257,573 in lost general fund revenue next year, ramping up to $417,409 by fiscal year 2016-17.
Crawford said he based that on an earlier plan laid out by Lt. Gov. Brian Calley and it doesn't account for any late changes in the PPT legislation made Thursday. As of Friday morning, he said he hadn't had a chance to determine how Ann Arbor might fare under the bills Snyder is expected to sign.
State Rep. Mark Ouimet, R-Scio Township, joined Olson and other Republicans in voting for the PPT reforms Thursday night, while Irwin and Rutledge joined their Democratic colleagues in voting no.
Related story: Ann Arbor's lament: Where lawmakers have discretion, state has cut funding for local government
Ryan J. Stanton covers government and politics for AnnArbor.com. Reach him at ryanstanton@annarbor.com or 734-623-2529. You also can follow him on Twitter or subscribe to AnnArbor.com's email newsletters.